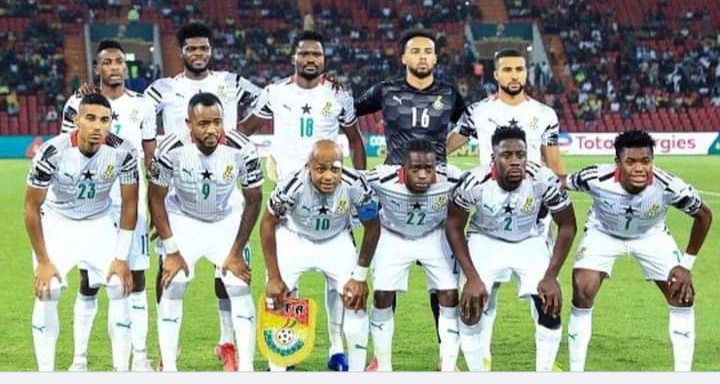 Ghana,s National senior team, the Black Stars are no more part of the top 10 teams on the African Continent after dropping to 61st in the latest FIFA World Ranking.
Coach Oto Addo,s side were ranked 60th in the last ranking before playing two international friendly games in November.
The Black Stars suffered a disappointing 3-0 defeat against Brazil, and recorded a narrow 1-0 victory against Nicaragua.
Despite this, it appears the results from the last international matches appear to have had very little impact on Ghana's position in the FIFA ranking.
The National team have now dropped from 60th to 61st, and also lose their position as one of the top 10 ranked teams on the African Continent after dropping to 11th position on the ranking.
Per the latest FIFA ranking, Senegal National team remained the highest-ranked team on the continent, followed by Morocco, Tunisia, Nigeria and Algeria making the the top five in Africa.
Making the top 10 teams are Egypt, Cameroon, Mali, Ivory Coast, and Burkina Faso that complete the top 10 places, respectively.
On the Global ranking, Brazil remains the number one team followed by Belgium, Argentina, France and England making the top five.
Per the latest ranking, Ghana remains the lowest-ranked team going into the Qatar 2022 World Cup, as they are in the same group with Portugal, Uruguay and South Korea in Group H.