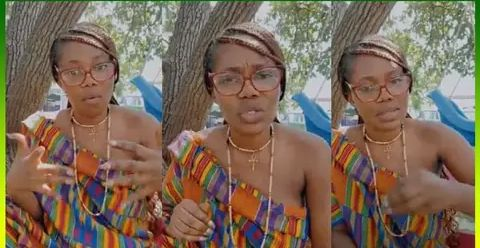 Popular Ghanaian dancehall songstress Mzbel has indicated that , a section of Ghanaians are interested in dragging dragging her name into the mud by tagging her as a cheap prostitute.
Mzbel, who has been accused of having intimate affairs with some important public figures in the country stated that, she is not bothered about such accusations.
According to Mzbel, even though she has been tagged as a cheap prostitute over the years , people who accused her ended up associating her with prominent people in Society like presidents, vice presidents, and bank owners.
"You guys are the same people who have branded me as a 'ashawo' and claim that numerous men have slept with me. Who can be bold enough and come out to say that he has had sex with me?
"When you claim I have slept with men, you end up mentioning names of prominent personalities. It is either the president, vice president, or a bank owner and all these are big people so I am not that cheap (laughs). You didn't get it for free, let it go, dude,".
Mzbel made these revelations in an interview with Abeiku Santana of Okay FM after he referred to her as a former artist on his show on Okay FM.