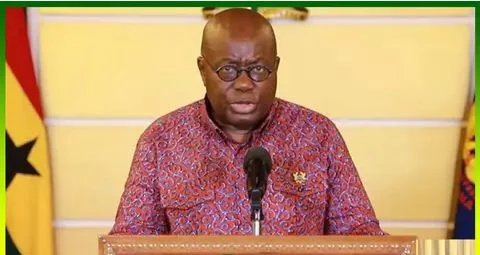 President Akufo Addo on Sunday night address Ghanaians on the state of Ghana, s economy amidst the current economic hardships facing Ghanaians.
The address by president Akufo Addo became necessary as it was seen as an attempt by the President to assure Ghanaians of better days ahead despite the current economic hardships.
The President touched on a number of issues during his address to Ghanaians which was broadcasted live on almost all major National Tv stations.
here at progress news, we take a look at the summary of what President Akufo Addo said during his address to Ghanains.
The President first of all admitted that, we are in crisis, the first thing the President talked about was his admission that, the Country is in economic crisis and outlined the following measures to address the challenges.
Restoration of Macro-economic stability :
The President in his address disclosed that, the Government will put in place measures to restore macro-economic stability. This according to the President will be achieve through an IMF supported program which is expected at the end of the year.
Restoration of debt sustainability : The President also talk about plans by the government to restore debt sustainability by reducing debt to GDP ratio to 55 percent by 2028.
This according to the President will ensure that the economy get back in good shape.
Energy sector reforms : The President also touched on the energy as he indicated that, the government will reduce the risk of the energy sector in order to reduce the risk on the budget.
On the issue of the Cedi depreciation, the President outlined some measures taken to bring the Cedi in to control as it continues to depreciate against major Currencies.
Pay cut for government appointees :
The President also indicated that, the 30 percent pay cut for government appointees that was announced in April 2022 will be extended.
This according to him will reduce the huge monies spent on payment of government appointees.
The President however appealed to traders to reduce the amount of margins they want in selling foods and services at various Markets in the Country