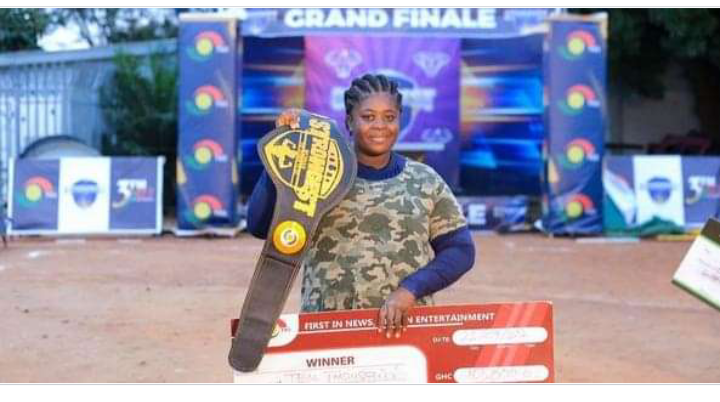 Doris Nartey has won maiden Ghana's Strongest Woman competition, a well-deserved victory for the 30-year-old, who finished first ahead of three other athletes in the final held on Sunday.
Nartey took first place with 95 points, three more than Victoria Agbeyeye (92). Abigail Ofori came in third with 82 points, while Faustina Manu came in fourth with 70.
All four finalists were rewarded by the organizers.
Nartey won three of five events, including the Truck Pull. She was able to pull the 400kg vehicle in 12:01 seconds. It served as motivation for her to also win the Lua Lua event.
However, she struggled in Giant Tyre Flip, completing five flips of the 200kg tyre. Agbeyeye won this event with an impressive 10 flips.
Fourth-placed Faustina Manu received 3,000 Ghana cedis and 5,000 Ghana cedis for third-placed Abigail Ofori.
Victoria Agbeyeye took home 8,000 Ghana cedis while Doris Nartey, the overall winner, received 10,000 Ghana cedis in addition to sponsor products.
"Since day one it has been tough for me, combining school with the competition wasn't easy. I'm thankful to God for giving me this opportunity to be here, as well as to my team members [at] Jordan Fitness and coaches," Nartey said.