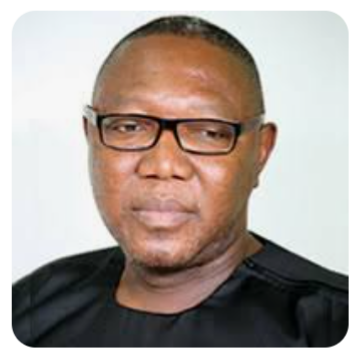 Deputy Ranking Member on the Education Committee in Parliament, Dr Clement Apaak has welcomed President Akufo Addo's call for a conversation on the future of the government flagship programme, Free Senior High School (FSHS).
According to him, this is what the leadership of the National Democratic Congress (NDC) has been calling for.
"This programme was borne out of the partisan political campaign in terms of whether it was going to be progressive or the way he implemented it. It is not his personal property," Dr. Apaak stated.
President Akufo-Addo, during a meeting with the leadership of the National Union of Ghana Students (NUGS) on Wednesday, expressed his readiness to engage in a discussion on the way forward with regard to the Free SHS policy.
The conversation, according to him, must look at funding, availability of money, access and other ingredients that must work for the good of the Ghanaian.
"One of the things people have been calling for is the review of Free SHS, I think we should have a broader conversation about the incidence of education on our national development," President Akufo-Addo said.
His latest assertion represents a change in stance from a previous, "Free SHS will never be reviewed."
Speaking in an interview on Joy FM's Top Story on Thursday, Dr. Apaak said the fact that President Akufo-Addo implemented the policy does not make it "his personal property ".
He added that the policy should be reviewed in its entirety and not just in relation to the problem of funding.
The NDC MP explained that "it is for this reason some of us were consistently relentless in calling attention to the need for a stakeholder forum. And that in other ways, can be looked at as a national conversation so that we can agree on the way forward by reviewing the programme in its entirety."
This, he stated, is due to the fact that the challenges bedeviling the programme are no longer a secret.
"I don't believe that we should be looking at the ability to pay or inability to pay. The challenges bedeviling the programme go beyond just funding. So we don't want to indicate what component should be reviewed."
Dr Apaak was hopeful that the broader conversation will lead to "changes in the programme to better serve us well and to give us the maximum dividends."
Source: joy news