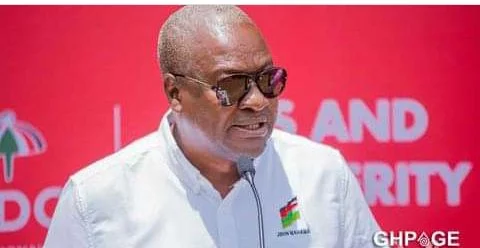 As the race for the Championship position of the opposition National Democratic Congress (NDC) intensifies, various influential persons within the NDC are throwing their weight behind one candidate or the other.
It appears former President John Mahama is rooting for the incumbent National Chairman of the NDC, Samuel Ofosu Ampofo to be retained as the National Chairman of the party.
According to grapevine information, the former president has decided to support the candidature of the current Chairman as against that of Johnson Asiedu Nketiah who is moving from his current position as General Secretary of the NDC.
The former President reportedly decided to support Mr. Ofosu Ampofo as he advised Johnson Asiedu Nketiah not to contest for the position of National Chairman.
If this information is anything to go by, then the power struggle within the NDC will be very interesting in the days ahead.
This is because, the current General Secretary, Johnson Asiedu Nketiah controls a section of the NDC, just like the former President John Mahama.
This means that, there is likely to be two factions in the party with both being powerful individuals in the party.