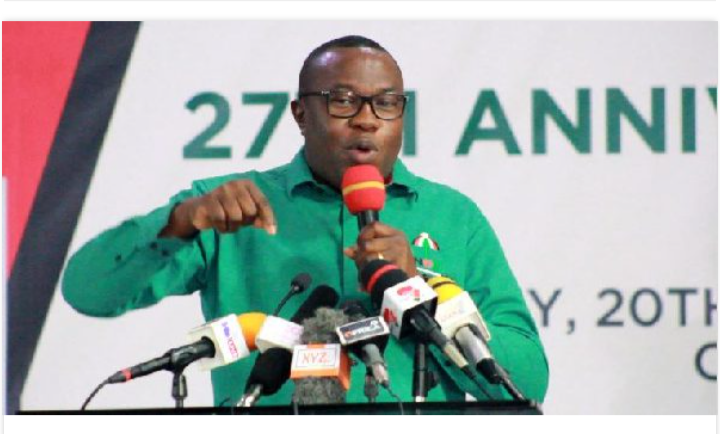 The National Chairman of the opposition National Democratic Congress (NDC) Samuel Ofosu Ampofo has revealed that, the party is putting measures in place to safeguard its pending electoral victory in 2024.
According to him, the NDC has started strengthening its core base at the polling station level to protect its votes in the 2024 general elections.
This, he indicated is to avoid the party being cheated again in future elections, adding that, the party did not lose the 2020 election but that it was the Supreme Court who failed to uphold their petition.
The NDC after the 2020 election results were declared filed a petition at the Supreme Court with claims of votes padding and other infractions, but a nine-member panel of the Apex Court dismissed the case, affirming President Akufo-Addo as the true winner of that election.
But, after the verdict, several members of the party have expressed their disappointment about the Supreme Court for failing to uphold their petition, citing political bias on the part of the judges.
The NDC National Chairman echoed these sentiments as he insisted that, the NDC won the last presidential elections, vowing that the party will not go to the court again and that it will now carry its own cross going forward.
"We never lost that election. The Supreme Court was the one that did not uphold our case. That is why we have said we won't go to the Supreme Court in 2024, but we are strengthening the party base at the polling station level", he said.
He made these remarks in an interview with Accra-based Radio Gold on Wednesday, September 28, 2022.
He added that "the emphasis and the work to strengthen the structures of the party that we have been able to get branch executives and it is now left with constituency executives, we are building the party as a war machinery that we can be able to use to win the 2024 elections".