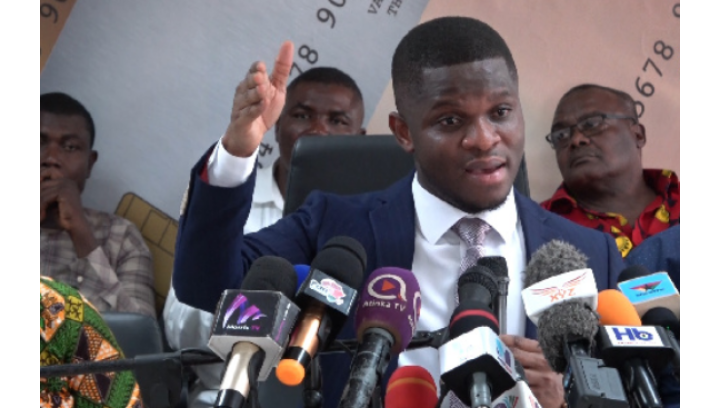 The National Communications Officer of the National Democratic Congress (NDC) Sammy Gyamfi has said that the youth of Ghana have long lost faith in President Nana Addo Dankwa Akufo-Addo.
He said the youth can no longer take what he described as the empty rhetorics of the President.
He was reacting to the statement issued by the New Patriotic Party (NPP) which accused the NDC of orchestrating the heckling of President Akufo-Addo at the Global Citizens Festival in Accra on Saturday September 24.
Following the incident, a Deputy Director of Communications of the NPP Ernest Owusu-Bempah issued a statement saying "Quite frankly, in a normal sporting or entertainment events, fans boo. It might not be printed on the ticket, but fans believe the price of admission includes a right to express themselves about pretty much anything that goes on at the ballpark, stadium or arena. They whistle, jeer and taunt, and no one – players, coaches, other fans, even mascots is immune.
"To think President Akufo-Addo would be spared that kind of reception, or be outraged that he wasn't, is either naïve or sanctimonious.
"Truly, politicians don't expect to be popular all the time. Getting on with running the country is a job where you have to take difficult decisions a lot of the time. There's nothing wrong if President Akufo-Addo goes to an event and receives cold reception. That's a normal occurrence.
"But then, to allow politics to take centre stage at such an event and single out the President unfairly for political point scoring raises serious concerns. To put it more bluntly, it is pure evil and utter disgrace for the NDC to organize its supporters to go and shout down the President the manner it happened.
"As a matter of fact, the mean-spirited treatment of President Akufo-Addo, the fact that the president's appearance prompted loud and sustained boos and jeers from partisan NDC crowd at the global citizen event crossed some bright line."
READ ALSO: Ashanti NDC march in support of Mahama
Also in statement, Mr Sammy Gyamfi said " Ghanaians in general can no longer identify with President Akufo-Addo and Vice President Alhaji Bawumia who continue to mismanage the economy and abuse the public purse with reckless abandon.
"They have no trust for leaders who continue to lie to them and have shown no genuine desire to address their worsening living conditions. This is the hard truth that the Akufo-Addo/Bawumia government must come to the terms with.
"Any attempt to belittle the spontaneous angry protest of such a vastly heterogeneous crowd is to turn a deaf ear on the felt needs of the Ghanaian people. The mess that this NPP-Akufo-Addo/Bawumia government has brought upon Ghanaians will not be solved by farcical blaming of political opponents. It is about time government woke up to smell the coffee."