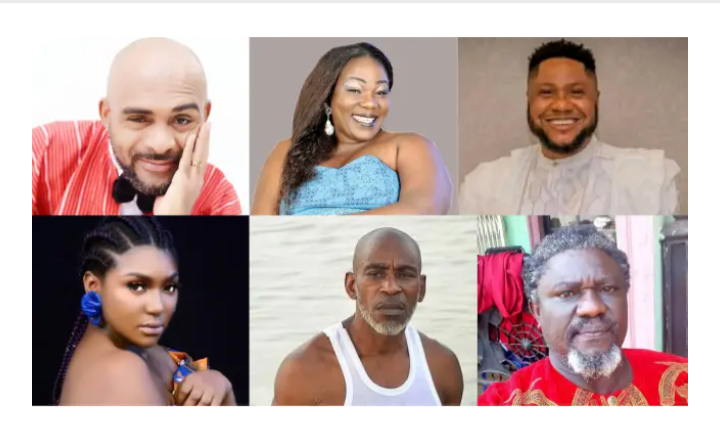 One of the most popular film industry in Africa and the World at large, Nollywood has been hit with sad news for the year 2022.
In this article I will be sharing with you 13 Nollywood celebrities who died in 2022. The Nigerian film industry popularly known as Nollywood in 2022 had a rough year, as it had to deal with the deaths of both young and seasoned actors and actresses who have made wave in the industry.
Between January till September 2022, many Nollywood actors and actresses tragically left this life to journey of no return. So, therefore, after a careful study and research I present to you 13 Nollywood celebrities who died in 2022.
1. Ada Ameh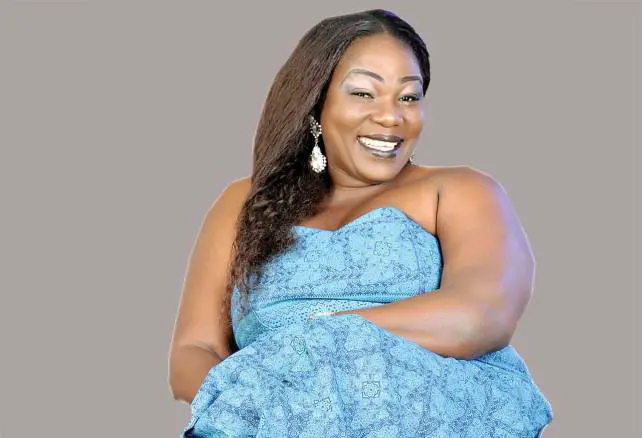 Popular Nollywood comic Actress, Ada Ameh was confirmed dead on Sunday, July 17, 2022 after she slumped and was rushed to a hospital in Delta state. She was said to have been a guest of an oil company's topshot alongside with her family when she suddenly slumped during a gathering. The actress shared a video of her eating with the family around 12:53PM on Sunday afternoon on her official Instagram page, hours before she died. Reports have it that the renowned actress collapsed and was rushed to the Nigerian National Petroleum Corporation (NNPC)'s hospital in Warri, Delta state, where she was pronounced dead. The popular actress suffered an immense mental breakdown following the demise of her only child in 2020. She recently cried out on social media about her battle with mental condition that was killing her slowly.
2. Leo Mezie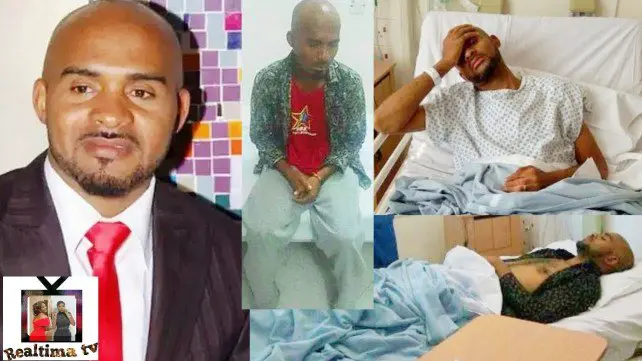 Nollywood actor Leonard Chimezie Onyemachi popularly known as Leo Mezie who has been battling with kidney disease and died on Saturday, 14th May 2022 at the age of 46 years old. It was gathered that the actor, who had a kidney transplant over 4 years ago, had another one few months ago but began to develop complications and died. Nollywood actress, Chioma Toplis, confirmed the death of Leo Mezie via a post on Instagram. According to reports, Leo Mezie had been in and out of the hospital for a while trying to get back on his feet. Chioma Toplis wrote; "Actor Leo Mezie is dead. He died on Saturday in Abuja while recovering from a kidney transplant. His corpse has been moved to Umuahia his hometown. RIP Leo Mezie."
3. Chinedu Nwadike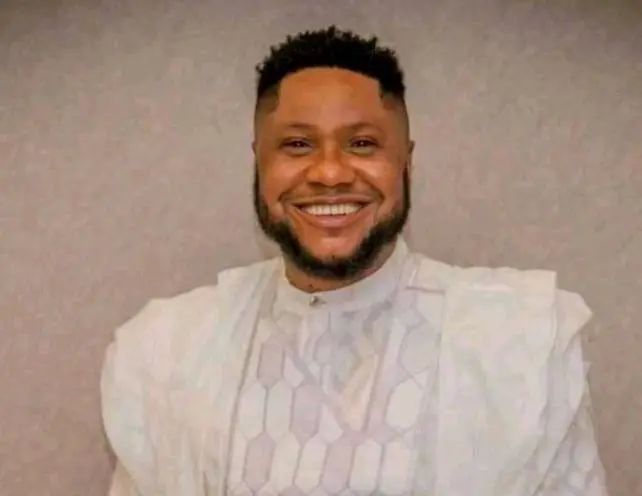 Popular gospel singer and Nollywood actor Chinedu Nwadike whose death shock the world was laid to rest in his hometown in Orlu Local Government Area of Imo State. The late gospel singer who was survived by his wife, and three children was surrounded by his family, friends and colleagues who came to pay their last respect to the deceased who was laid to rest on Friday June 3rd 2022. His surviving wife and kids were seen at the burial ground as voices were heard in the background. A good number of the people present at the burial site could not hold back their tears as they wept bitterly while the late gospel music star and Nollywood actor was laid to rest. In March 2022 news broke out that the late gospel singer had passed away in a hospital in Abuja after battling with serious illness that eventually took his life. A service of songs was held for the late gospel singer at the living faith church, Owerri, Imo state on May 24th 2022.
4. Gbenga Richards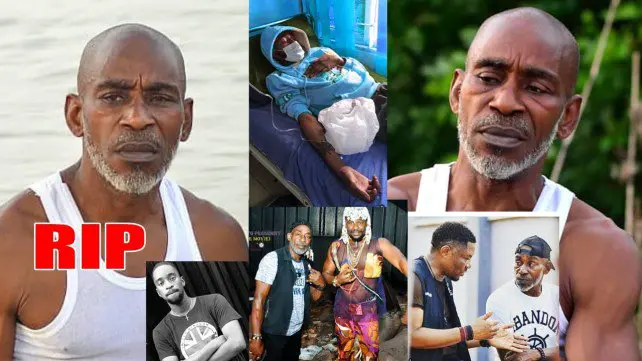 Veteran Nollywood actor Gbenga Richards was confirmed dead on Thursday, May 12, 2022 after battling an unknown ailment. The once vibrant actor, who was a force to reckon with in the 1990s and early 2000s according to reports suffered from a series of ailments and raising money for his treatment became difficult because he had fallen on hard times. Gbenga Richards' first appearance as an actor was to represent Nigeria with Hubert Ogunde at the Second World Black and African Festival of African Culture (FESTAC) in 1977. He also featured in blockbuster movies like New Jerusalem, Sango, Mirror in the Sun, Betrayal by Love, Fighting Machine and a host of others. He features mostly in action thriller movies.
5. David Osagie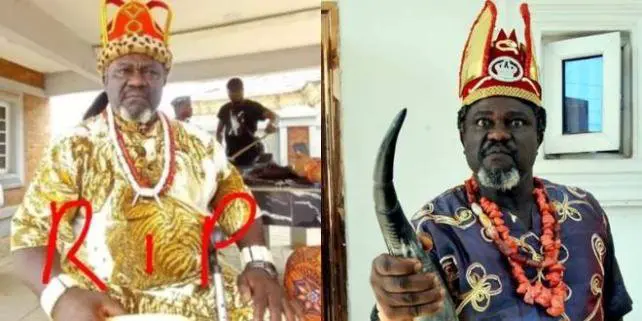 Nollywood actor David Osagie, better known as Sir David, died on 4th May 2022 after filming on set the previous day. His death was announced by his colleague Ngozi Ezeh who noted that the actor was not sick and this made his death mysterious. Sir David was best known for his role as king in several Nollywood movies. Some of his movies include My Sorrow My Pain, Agunna, Lost Battle and many more.
6. Lari Williams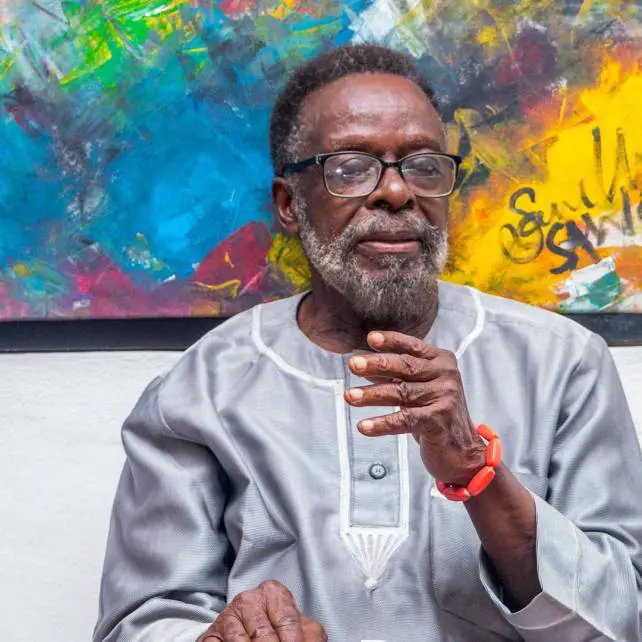 After a protracted illness, Lari Williams, a renowned Nollywood actors, died on February 28, 2022, at the age of 81 years old. Lari Williams was the inaugural president of the Actors Guild of Nigeria, which is still active in today's Nollywood. His first movie in Nollywood was Village Headmaster, the first Nigeria soap opera which was featured on NTA. After which he featured in 'The Witch Doctor' which happens to be the first home video ever shot in Nigeria. He taught Theatre Arts at the University of Lagos, the Lagos State University, and the University of Calabar in Nigeria before his demise.
7. Shade Akintalor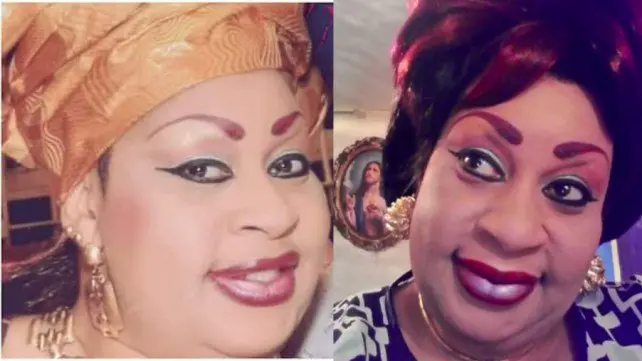 On March 1, 2022, Shade Akintalor, also known as Oluweri Magbojo, a well-known Yoruba actress, died. At the age of 59, the actress passed away in the United Kingdom. Her death was reported by her family, however the cause of her death was not revealed at the time of filling this report. Shade Akintalor was famous for her dramatic makeup, especially her curled brows. The veteran actress rose to fame after starring in the film 'Oluweri Mabo Ojo,' which gave her the nickname.
8. Dejo Tunfulu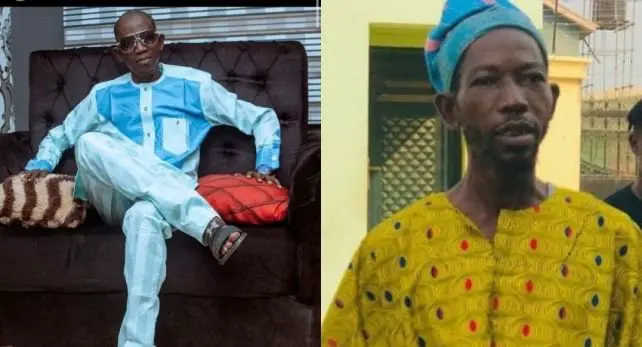 The death of famous Yoruba actor Dejo Tunfulu, whose real name is Kunle Mac-Adetokunbo, was announced on April 1, 2022, and the film industry was left in sadness. He was a well-known comedian, writer, and producer of Yoruba descent. Throughout his life, the late actor was known for playing the role of a clown in films, bringing laughter and joy to his fans across the country and beyond. Dejo Tunfulu's acting career began while he was in his early twenties, when he debuted on the television show "Theatre Omode."
9. Takor Veronica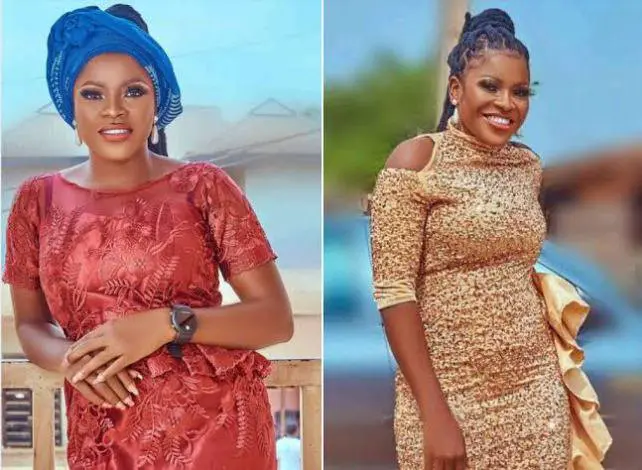 The death of Takor Veronica on March 23rd 2022 shocked the Nollywood industry. Just a few days after her birthday, she was discovered dead in a hotel room in Benue state, Nigeria's north central region. The actress had her birthday on March 12, 2022. She was discovered dead in a hotel room in the Nyinma suburb of Makurdi, Benue State. The cause of her death is mysterious and no one can actually unravel the real cause of her death.
10. Romanus Amuta
The death of renowned Nollywood actor Romanus Amuta was announced on February 10, 2022. After a protracted illness, he passed away. The veteran actor is known for starring as an elder and title chief in several Nollywood. Sometimes he plays the role of a chief priest and traditional prime minister.
11. Tafa Oloyede
Nollywood actor John Adewuni Adewoye, commonly known as Tafa Oloyede, died on February 2, 2022. At the time of his death, he was 69 years old. He was born on November 19, 1952, and would have been 70 this year. But unfortunately, he died after a brief illness. The actor is known to be featuring mostly in Yoruba speaking movies.
12. Chinedu Bernard
On April 29, 2022, beautiful and gorgeous Nollywood actress, Chinedu Bernard slumped and died while cleaning the Chapel of St. Leo the Great Catholic Church in Enugu. She was taken to the East Side Hospital in Enugu State, where she was declared dead by doctors. The cause of her death could not be ascertained at the time of filling this report. She was a rising actress who was already approaching mainstream fame when she was met with untimely death.
13. Francisca Choji
On the first day of May 2022, while the entertainment industry was still mourning actress Chinedu Bernard, another news came up that Nollywood up-and-coming actress Francisca Choji is dead. Francisca Choji body was found at Rayfield Resort hotel in Jos, Plateau State on May 1, 2022. Gabriel Ubah, the spokesperson of the Plateau state police who confirmed Fransisca Choji demise said the fast-rising actress was found floating in the water at Rayfield Resort in Jos, Plateau state. May the souls of those who have died rest in perfect peace.