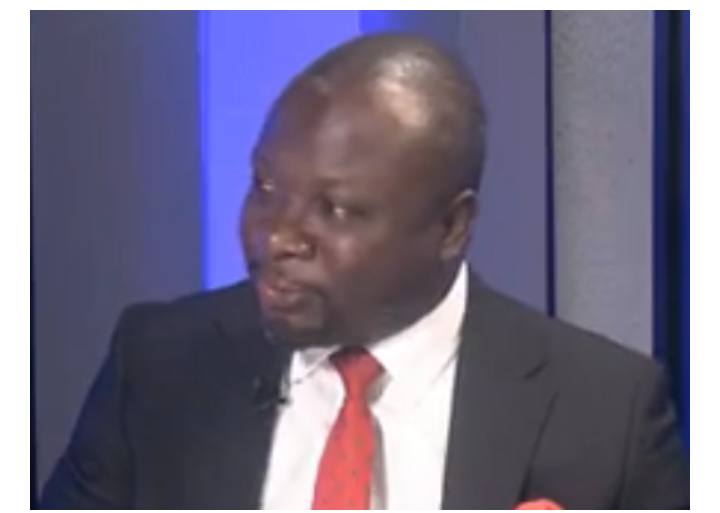 President of the Ghana Association of Bankers, John Awuah, has stated that, banks are currently strong but, the fiscal environment has not been good for banking.
He indicated that, the rapid depreciation of the cedi has placed undue stress on capital levels due to the fact that banks have foreign currency components on their balance sheets.
He further revealed that, the subsequent hikes in interest rates have done little to salvage the situation as banks face market losses.
He was speaking on JoyNews' weekly current affairs program, Newsfile on Saturday, where he called on the government to do everything in its power to protect the capital of the industry to avoid banks going insolvent during and after negotiations with the International Monetary Fund.
"Banks are strong; we have the right liquidity levels at the moment. The capital levels are within regulatory limits, but I will also say the environment has not been good for banking. We've had over 35% depreciation of the currency.
"When that happens there is a stress on bank capital because we have foreign currency components of our balance sheets and we report in the local currency and that immediately translates into a stress capital levels. We've also witnessed an environment of accelerated pace of growth of industries.
"And when it happens and you're a bank you're exposed to interest rates or instruments that were issued at a time when interest rates were in the regions of late teens and early 20s and all of a sudden you're talking about interest rates in the regions of upper 30s; immediately as a bank you have a challenge.
"The direct impact is not on your profitability, but on your capital. And capital is a livewire, capital and liquidity. If you lose it you don't have a bank. So we have to do everything to protect the capital of the industry, we have to do everything to ensure that the industry is liquid," he said.
He further noted that, subsequent measures instituted by the Bank of Ghana to arrest inflation have placed an extra layer of distress on banks, thus it was important that negotiations with the IMF do not further distress the financial industry.
"You'd also recall that not too long ago the central bank came up with some emergency measures and one of the measures was an increase in the cash reserve requirement of banks so already banks have that extra layer of distress in terms of additional liquidity that is being squeezed out of the banking system in an attempt to arrest inflation.
"So we need to do everything as I said earlier to ensure that we have a stronger and better financial system both during and after this IMF discussion," he said.