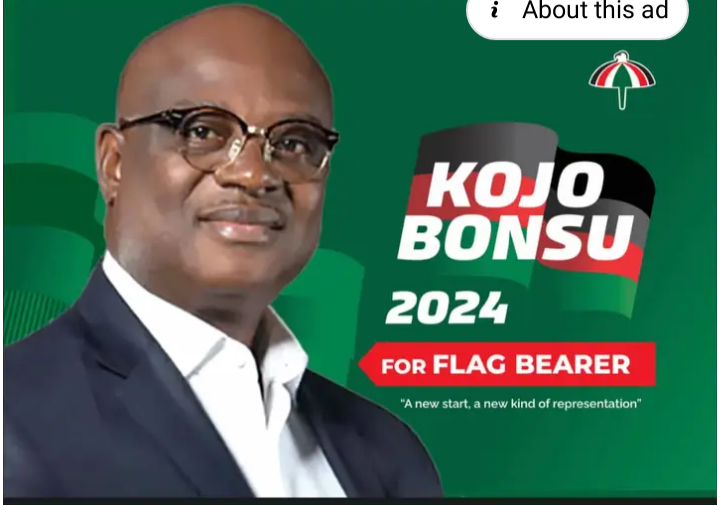 Campaign posters of former Mayor of Kumasi Metro Assemble, Kojo Bonsu has hit social media.
The former KMA Major is one the people who are preparing to contest as flag bearer of the opposition National Democratic Congress.
The former KMA Mayor now joins former President John Dramani Mahama and former Finance Minister, Dr. kwabena Duffuor.
Even though, the main opposition party is yet to open nominations for interested persons to contested, these three individuals have expressed their intentions to lead the NDC for the 2024 elections.
Among these individuals, the former President appears to have an upper hand over his two contenders.
After leading the NDC in to the 2016 and 2020 general elections, majority of party supporters believed that, he stand a better chance of leading the party in to victory in 2024.
But, some section of NDC supporters think that, it is time for the party to bring a new face as the former President has done done his part as Vice President and President .
But, for those who supports the former President's bid, they think he is the best candidate due to his popularity among Ghanaian voters.
The party will have to elect new National officers before a new flag bearer will be elected for the 2024 crucial elections.
The elections is a crucial one because, the ruling New Patriotic Party is determined to break the 8 year electoral cycle whiles, the NDC is bent on recapturing power after 8 years in opposition.