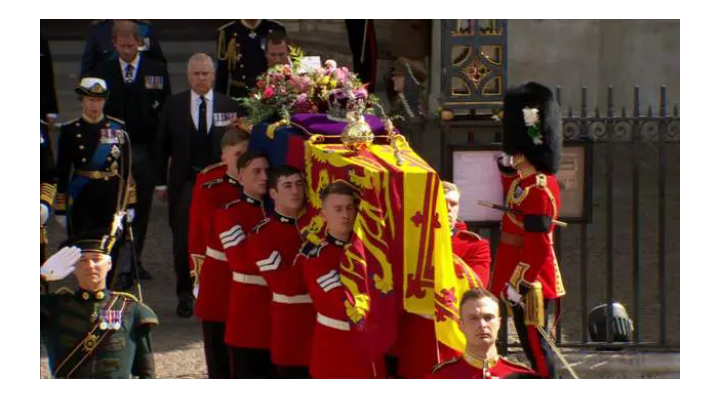 The funeral service for UK's longest-serving monarch is being held at Westminster Abbey in London.
Queen Elizabeth II's coffin is expected to be moved from the abbey to Wellington Arch for a procession.
Lots of people from all walks of life are outside the abbey following the funeral service.
Inside Westminster Abbey on Monday, September 19 were members of the Royal Family including the new monarch, King Charles III.
The funeral procession has made its way around Parliament Square, past a guard of honour comprising Army, Navy and RAF personnel.
Next, it's north along Parliament Street, which becomes Whitehall: one of the most iconic thoroughfares in London which houses major government buildings.
The Queen would come here for Remembrance Sunday each year, laying wreaths at the Cenotaph.
The event was something she seldom missed during her seven decades on the throne.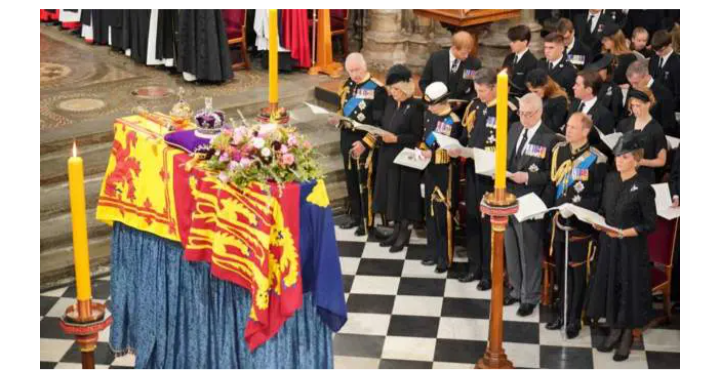 The UK's chief war memorial is flanked by standard bearers from the Royal British Legion.
Hundreds of World leaders are attending the Ceremony to witness the event, including leaders of France, New Zealand, United States, Canada and others.