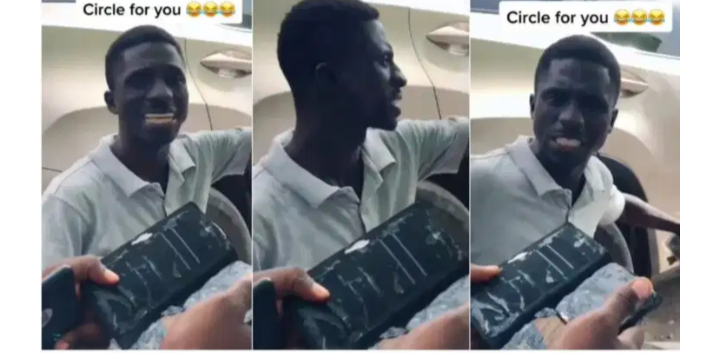 A Ghanaian man was left in shock after the phone he bought for ₵80 at the famous Kwame Nkrumah Circle ₵80 magically turned into soap and started melting just shortly after the vendor gave it to him.
The man who could not believe what unfolded right before his eyes was seen narrating his ordeal to passers-by who seemed interested in his case and consoling him at the same time.
According to him, when he handed the money to the vendor, he gave him the phone and he himself verified that it was real and everything worked perfectly as he used it to make a call to someone at Sogakope.
The guy said right after the call, the guy mysteriously left the scene and that was when he realised that something was amiss.
Moments later, the phone started melting and upon discovery, he saw it was a bar of soap that was wrapped in a phone case and given to him.