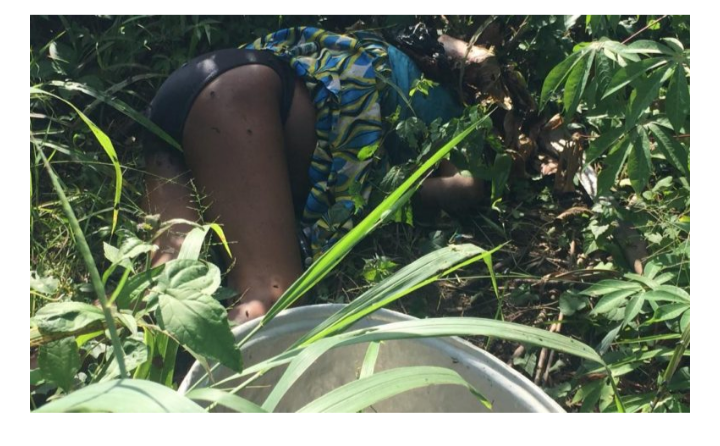 A middle aged woman who was reported missing missing in Assin Breku in the Assin North District of the Central Region, Victoria Owusu (aka Nana Bruwa) has been found with her head chopped off.
Some angry youth in the area numbering about 500, who suspected the husband of the deceased might have murdered his wife thronged the police station where the Pastor was in custody to demand the suspect be killed also.
The suspected man by name ,Yaw Owusu, 55, is a Pastor of Truth Redemption Church in the Assin North District.
According to the brother of the deceased, Daniel Daglo who spoke in an interview with the media explained that "the suspect went to the farm with his wife on 29th September, 2022 but returned home without the wife and also failed to report the incident to the appropriate authorities".
Upon interrogation by the Chiefs and elders of Assin Breku , it was suspected that, Pastor Yaw Owusu knows the whereabout of his wife based on his contradictory statement.
He was therefore, handed to the Assin Breku police command to escape the wrath of the angry youth.
A search party by the chiefs and people of the area found the body of the missing woman with the head cut off.
The police Command in the area have since launched an investigation into the matter.