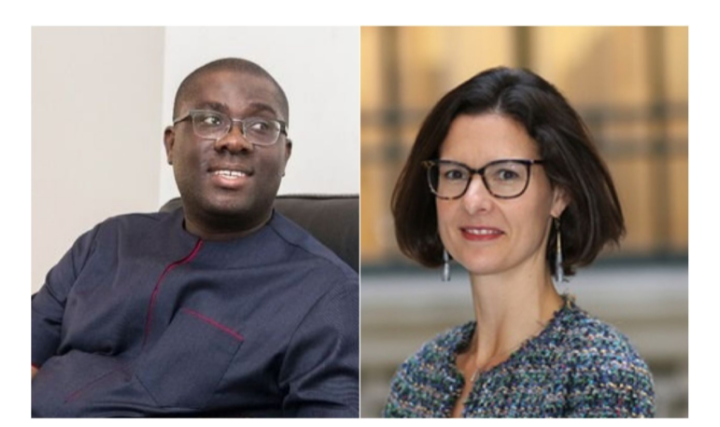 The Director General of the National Lotteries Authority (NLA), Sammy Awuku has cautioned the British High Commissioner to Ghana, to be cautious in interfearing with the governance process in Ghana.
This follows comments made by the British High Commissioner, Harriet Thompson that suggests that, President Akufo-Addo do not have Ghanaians at heart.
The British High Commissioner made these comments in an interview with JoyNews over the weekend.
Harriet Thompson indicated that, President Akufo-Addo must have Ghanaians at heart in the light of the current economic challenges facing the Country.
She further suggested that, President Akufo-Addo must cut down on expenditure to show his concern about the current economic challenges.
She also stated that, the high level of perceived corruption in the Country is worrying and something must be done about this.
But, the former National Organizer of the ruling New Patriotic Party (NPP), Sammy Awuku is of the view that, the British High Commissioner should channel her energy to matters that affects her Country.
"Sometimes I beg to differ with the way she also expresses her opinion. That doesn't mean that we are gagging people. But I think that there's definitely a code as well for diplomats and I think sometimes she might also be a bit cautious with the way she interferes in the governance process of the country," he said on Monday.