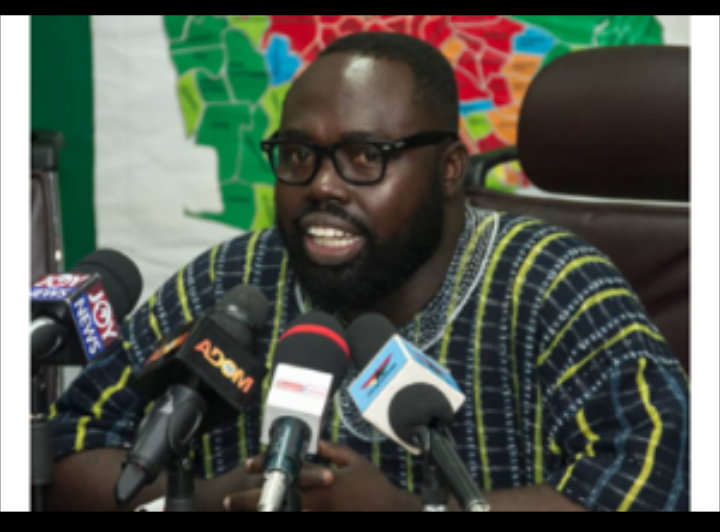 Communication Directorate of the ruling New Patriotic Party (NPP) in the Ashanti Region has accused the opposition National Democratic Congress (NDC) of engaging in tribal politics.
According to the regional Communication Director, Dennis Kwakwa, NDC is denying people of Asante descent in the party's ongoing membership registration.
He described the situation as injurious to democracy and national unity.
"As you would recall over the past few days, some leading figures within the opposition National Democratic Congress (NDC) have had cause to complain about the tribally discriminative attitude towards supporters perceived to be of Asante descent in the Region.
"A popular journalist with an Accra-based radio station, Mr Kwabena Bobie Ansah, on his Facebook wall, alleged that the NDC are discriminating against Asante descents in their ongoing membership registration exercise in several parts of the Ashanti Region," he said at a press conference on Tuesday.
Mr Kwakwa said, according to Bobie Ansah, persons bearing Asante names are being denied the opportunity to register their membership whilst others are subjected to serious frustrations in their attempts to register for the party's membership card.
"Similarly, another popular figure and close confidant of former President John Dramani Mahama, Mr Frank Kwaku Appiah, popularly known as Appiah Stadium, on Asempa Radio a few weeks ago also had cause to complain that one of the aspirants for the Ashanti Regional Communication Officer position, Mr Asafo Agyei, is being discriminated against on the basis that he is an Asante," he said.
"We are not surprised at all at these developments because the NDC, as we all know in their so many years of existence, have always adopted tribalism as a major tool in their political bidding. What rather bothers the minds of well-meaning people of the Ashanti Region is how deliberate and wicked the NDC has persistently aged and treated the Ashanti as a Kingdom and its citizens," he stated.
"You would all recall that in the wake of political campaign ahead of the 2016 general elections, the then sitting President and now a former President, Mr John Dramani Mahama described Ashantis as ingrates who wouldn't even appreciate gold-overlaid roads. This was not just insult but the greatest disrespect anyone could show to the Sikadwa," he said.
According to Dennis Kwakwa, one would have thought that after the 2020 general elections , the NDC would have appreciated its members in the Ashanti Region and Asantes for garnering into their basket over 600,000 votes, second highest after the Greater Accra.
"Their so-called stronghold, thus the Volta Region and Northern Region, could not match Ashanti Region in their almost successful political scam they wanted to bring to the people of Ghana in the 2020 general elections. Yet they are showing great discrimination and enmity against the descendants of the great Ashanti land," he stressed.
"You may wonder why this should be our interest. We are concerned so much because the constitution of this country frowns on discrimination against people based on ethnic, tribe or political orientation. You also know how the NPP has instituted the Nasara Wing in our constitution to give the opportunity for settler groups in all corners of the country to fully and actively participate in party activities. We, therefore, condemn this barbaric and undemocratic attitude of the NDC," he said.
"Thankfully, our brothers and sisters who suffer this fate in the NDC have a good opportunity to come back to the NPP where they are seen to originate from. The NPP as a party does not discriminate against anyone based on their tribal, ethnic, or religious affiliation. The NDC has said times and again that all Akans must belong to the NPP. We have, however, proven them over time how all-embracing we are. Nonetheless, there would be no reason for any of these Asantes going through this inhumane treatments to continue staying there for no better outcomes. They must fear for their lives and think about their safety. This is a brotherly advice we can give for free in these trying times. We hope they listen and take precaution," he said.
The NDC is yet to react to the allegations.