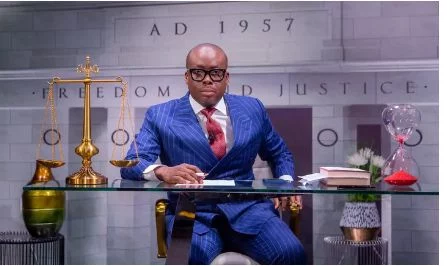 Renowned journalist and host of Metro TV Good evening Ghana program, Paul Adom Ochere has tipped some individuals he believes might replace finance Minister, Ken Ofori Atta in the event he is relieved off his post.
His comments comes after 80 MPs belonging to the Majority side organized a press conference to demand that, President Akufo-Addo must replace Ken Ofori Atta, the Finance Minister.
The decision by the majority MPs came as a surprise to many Ghanaians especially as it came from the NPP side of the house.
The Minority NDC have for some months now been calling for the sacking of the minister but this has fallen on deaf ears.
The situation however got interesting with the outburst of the 80 NPP MPs. This was followed by a motion on censure from the Minority for the removal of Ken.
Reacting to the development on his program, Paul Adom Otchere listed a number of people that he believes can take over from the Finance Minister.
According to Paul there are about 5 people who are eligible to replace Ken Ofori Atta.
He however indicated that, by his calculations only 2 of the names coming forward looks likely to get the the knod as finance Minister. He cited personalities like Boakye Agyarko, Mark Assibey, Kwadwo Mpiani, Bernard Mensah and Prof Gyan Baffour
Paul explains that, Gyan Baffour and Kwame Mpiani have the experience but they are too old to handle the pressure. Boakye Agyarko is also out of favour with the government.
He boldly stated that Bernard Mensah and Mark Assibey Yeboah are the best men for the job.
"It is a major doubt that it will be Boakye Agyarko. If you want to bet it is 1/50,000. Mark Assibey Yeboah is being talked about by the book makers as the one likely to replace Ken. He is a pure economist.
If you ask me for my money in terms of whether there is a change, I think it and many feel it will be Assibey Yeboah. Bernard Mensah is the dark horse. He is the brother of Herbert Mensah. He is a globalist and can negotiate with respect and he is the Vice President of a big firm and controls Asia and Europe. He is great for the job" Paul said.
The discussion will continue as to whether Ken will be replaced.
Information has it that yesterday the President met with the majority side of Parliament and he pleaded with them to hold on with Ken for the next 3 weeks till he finishes the IMF negotiations. But with pressure mounting on the president, what are will to expect, a sack or a resignation? Who replaces Ken?