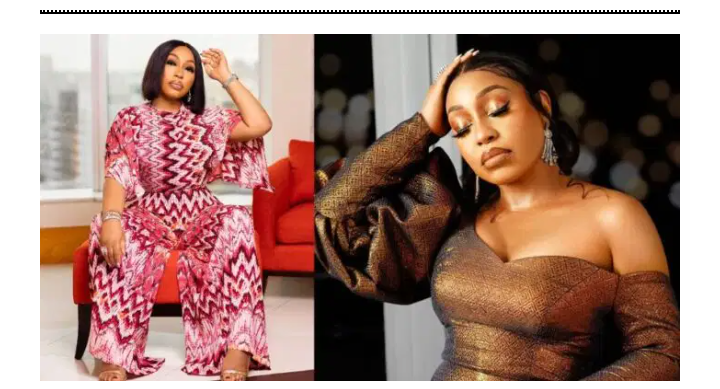 Days after the news went viral that she has welcomed a set of twins in the UK, actress Rita Dominic has confirmed that she is currently in Calabar, Cross River State, rather than the UK as had been previously believed.
She went ahead to let her followers know the good news regarding a movie she co-produced.
The psychological thriller "La Femme Anjola," which the actress and Mildred Okwo co-produced, has just been made available on Prime Video, more than a year after its theatrical debut.
Rita Dominic who doubled as the lead star of the movie made the announcement via her official Instagram handle, asking her fans to go run the numbers up.
"Hey fam, I am on set in Calabar and I heard the good news that our film #LaFemmeAnjola directed by @glazedlens, Produced by me and @glazedlens just dropped. Go run it up for me my people," she posted.
A young stockbroker's life is significantly altered in "La Femme Anjola" when he falls in love with a married singer. The main character of the film, Anjola, is also portrayed by Rita Dominic and Nonso Bassey, a member of the Nigerian Idols.