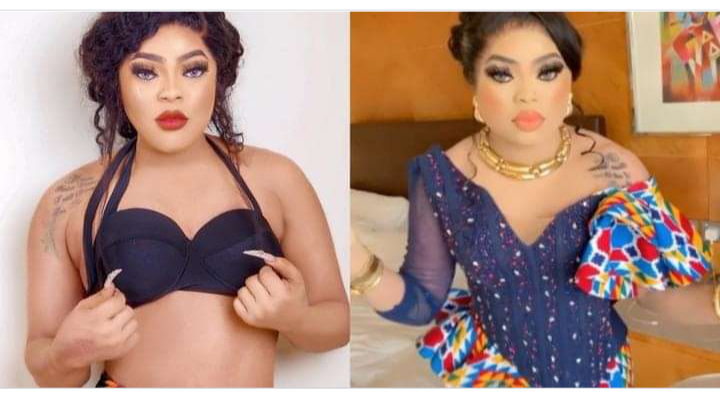 Controversial Nigerian Star, Bobrisky is always in the mood to make certain comments on the internet meant to expand his social media influence.
The effeminate character who sometimes assumes a transgender and crossdresser role interchangeably surfaced online hours ago to say he is the type of side chic who advises his lover to take good care of the main woman in his life.
He said that if any man he dates does not love and respect his wife, he would dump the person.
In his words; ''I'm that side chick that love my boyfriend wife
She doesn't need to know me but lowkey I won't allow my man hurt her.
Any married man I'm dating must respect their wife
If you don't i will dump your a**
Cos sooner or later you will be rude to me too
I'm that side chick that ur husband will never want to leave cos i own his heart."
In the same vein, Bobrisky recently launched a search for a surrogate mother alongside a mouthwatering offer on social media as he says he badly wants to start a family.
Bobs posted a series of snaps on Snapchat in which he listed some of the things his daughter will appreciate as a parent one day.
In his post, Bobrisky appealed to any stunning women in the US or the UK who are considering serving as surrogate mothers since he urgently wants a kid.
The Crossdresser also declared that time is no longer on his side and enumerated a few of the things he possessed.