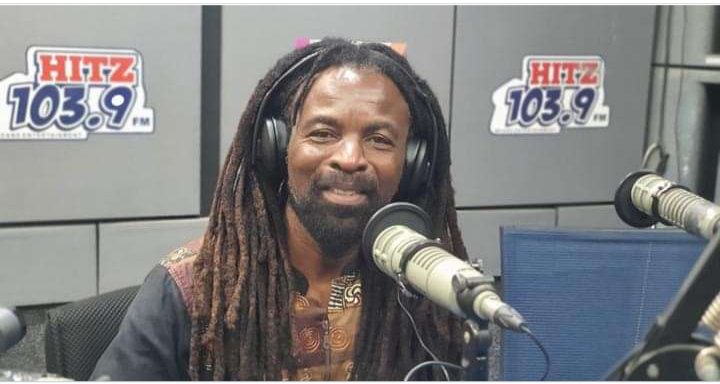 Popular Ghanaian Grammy-nominated reggae musician Rocky Dawuni has reacted to Kirani Ayat's copyright case against the Ghana Tourism Authority (GTA).
In an interview on Hitz FM, Rocky Dawuni indicated that, the rapper had the right to protest because his intellectual property right was infringed upon.
"He has a legitimate complaint," said Rocky Dawuni.
"The thing is that he needed to get somebody's attention on the whole thing," he told Doreen Avio on Daybreak Hitz.
His comments comes after Kirani Ayat called out GTA after President Nana Akufo-Addo posted a video on Twitter that contained elements of the rapper's music video, 'GUDA,' without permission from the artist.
The video which the President shared was put together by the tourism authority for the "Visit Ghana" campaign.
But, in a Tweet directed at the President, the artist complained about the tourism authority's negligence when he [Kirani Ayat] initially approached the outfit for sponsorship, but they went ahead to use his material without permission.
This has created a back-and-forth between the artist and the tourism authority. Eventually, a "bespoke" agency – SAMSAL – who according to GTA, provided Kirani AYAT's video on behalf of the artist, reacted with a press statement refuting the claim.
Rocky Dawuni further advise the Ghana Tourism Authority to settle the issue amicably with the artist.
"They should sit down and then figure this out – figure the right way to deal with this."
Even though, the exchange of words was not the best way to educate people about copyright, Rocky Dawuni believes the issue serves as a wake-up call to everyone that intellectual property rights, when infringed upon, the right owners deserve to be well compensated.
He also indicated that, the blame game is unnecessary.
"They should stop the accusations – 'you should have done this, you should have done that.' It should be about fairness," he said.
He concluded, "We should protect the copyright of Ghanaian artists —and it starts with both the artists and the government institutions setting the example."
The popular Raggae musician is currently on a media tour for the promotion of his new single, Never Bow Down.