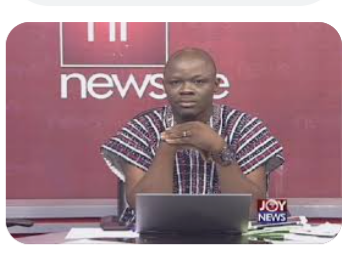 Host of Joy news file program, Sampson Lardy Ayenini has asked the Auditor to make sure that, he retrieves all stolen monies by public officials.
Speaking on this week's edition of his editorial entitled " Samson Take", he wondered why the current Auditor General has not surcharge and disallow monies stolen by officials as contained in the report.
To buttress his point, Samson Lardy Ayenini explained that, the former Auditor General, Mr. Yaw Domelovo retrieved over 63 Million Ghana Cedis from public officials who were found culpable of decepating public funds.
But, in the case of the current Auditor General, he has only surcharged one person for 1.1 Million Cedis since he was appointed in August 2020.
Samson Ayenini further emphasize that, the Auditor General must retrieve monies reported to have been stolen, and not just report the rot in the system.
This comments comes in the wake of pressure put on the Auditor General by Civil Society Organizations to disallow and surcharge persons who wrongly take monies from the State.