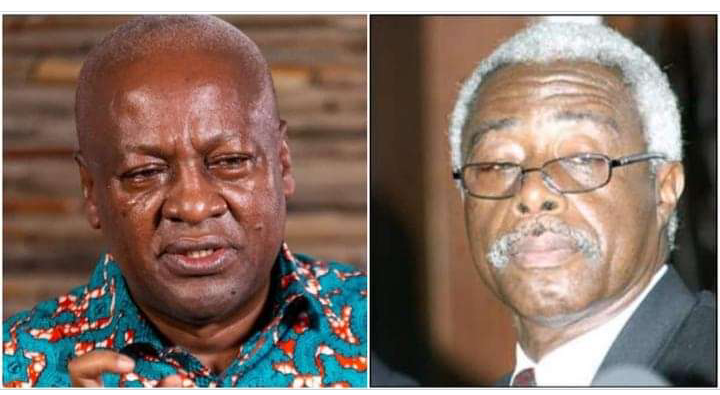 A retired Appeals Court Judge has taken a swipe at former President John Mahama for his latest attacks on the Judiciary.
Justice Issac Douse who is not happy with former President John Mahama indicated that, what the former president has done is a disservice to the whole Country.
His comments follows recent comments by Mr. Mahama which suggests that, the Supreme Court is corrupt and are not fair.
Former President John Mahama made these comments during a meeting of NDC lawyers in Accra on Sunday.
He refered to the Supreme Court Judges as " Unanimous 7″ as he cast doubts about their ability to deliver justice in the Country.
But, these comments did not go down well with the former Appeals Court Judge who described the comments as unfortunate.
"It is difficult to agree with [Mahama] on the soiled image of the Judiciary. The Judiciary has a range from the magistrate court all the way to the supreme court. From what I've read, he has a problem with the Supreme Court and the cases that they took there and history has shown us something that we should not do too frequently " the former Appeals Court Judge stated.
The former President also stated that, the image of the Judiciary which is badly damaged canot be repaired under the current Chief Justice, Kwesi Anning Yeaboah.