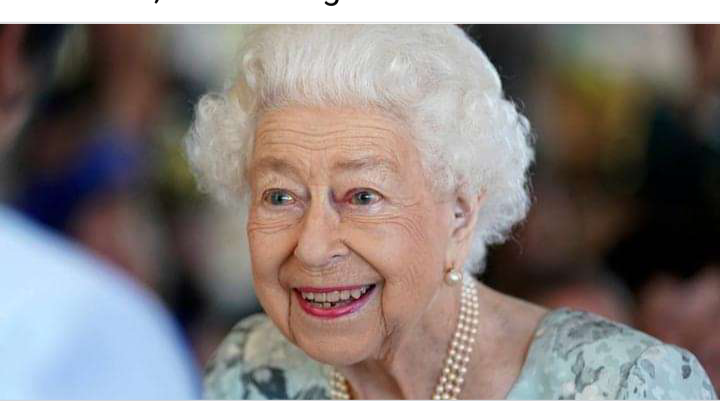 British Monarchy Queen Elizabeth II has been confirmed dead, aged 96, on Thursday, August 8, 2020.
The Queen died at her Scottish Estate, Balmoral, in the presence of her immediate family.
During her reign the Queen met with many world leaders from across the globe with five Ghanaian former Presidents being among the fortunate to shake hands with her.
Below are the Ghanaian presidents who met and shook hands with the Queen at her request.
Osagyefo Dr Kwame Nkrumah And Queen Elizabeth II
Osagyefo Dr Kwame Nkrumah was the first Ghanaian President to receive Queen Elizabeth II when she visited Ghana, her former colony, in 1961, four years after Ghana attained its independence from Great Britain.
Dr Kwame Mkrumah and his then wife Fathia and the chiefs and people of Ghana received the Queen in a colourful and enthusiastic fashion. video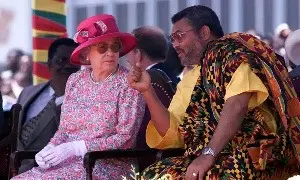 Former President Jerry John Rawlings(Late) was the second Ghanaian President to meet and shake hands with Queen Elizabeth II after she visited Ghana for the second time in 1999.
The Queen was accompanied by her husband Prince Philip, and were welcomed by President Jerry Rawlings at the airport amid thousands of cheers from Ghanaians.
During her visit, the Queen held talks with Rawlings, addressed Ghana's parliament and attended a colourful Durbar, meeting of traditional tribal chiefs.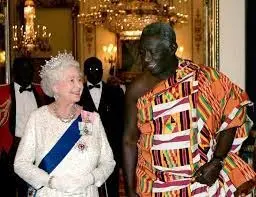 The third Ghanaian President to meet the Queen is John Agyekum Kuffour, Ghana's Head of State from 2001 to 2009.
In 2007 The Queen invited and hosted a State Banquet for President Kufuor and his wife, Theresa Kufuor at Buckingham Palace.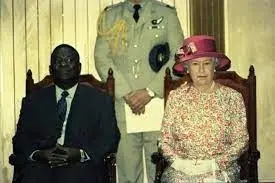 Late President John Evan Atta Mills is the fourth Ghanaian leader to meet the Queen of England after he won the elections in 2008.
In 2009, the Queen welcomed the Ghanaian President into her palace. The visit was on the request of the Queen and was used as an opportunity to further strengthen the ties between Ghana and the United Kingdom.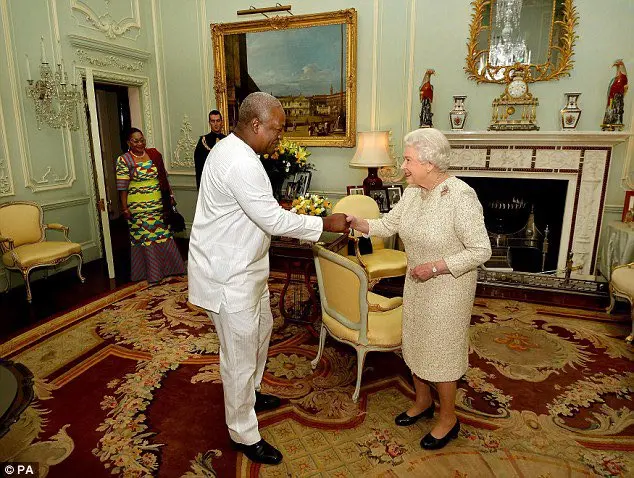 Former President John Dramani Mahama is the last Ghana President to meet and shake hands with the Queen after she invited him to her Buckingham Palace in 2014.
The then President John Dramani Mahama was in the of his wife Lordina Mahama. John Dramani Mahama presented her with a copy of his book, "My first Coup d'etat".