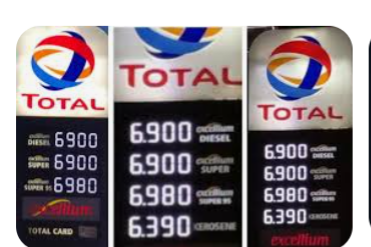 Prices of fuel at the pumps are set to be reduced this week as World Crude prices have seen some reduction at the International Market.
This certainly will be a welcoming news for Ghanaians, especially consumers of petroleum products.
The executive director of the chamber of petroleum consumers has finally spoken about the reduction of fuel prices in the global market. It is expected to note that fuel prices across the world will also reduce of which Ghana is not an exception.
This is going to be a good news to Ghanaians. Ghanaians have been complaining about the rapid increase in fuel prices and thia latest update will make Ghanaians to smile again.
According to the executive director of the Chamber of petroleum consumers, the price reduction of fuel is a result of the drop in fuel prices on the global market. This is to mean that, the cedi has performed better as compared to the previous days. It is also relevant to note that, the price of fuel which is likely to go up by 30 percent on 21st September 2022 will not happen.
Due to the reduction in fuel prices on the global market, filling stations are expected to reduce the prices of fuel at various stations across the country.