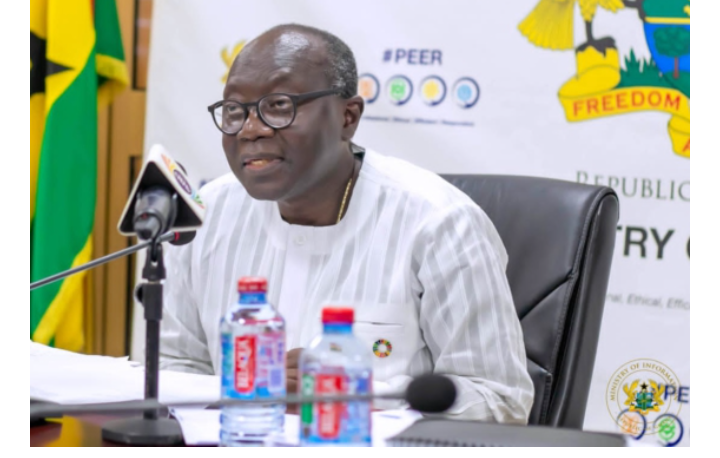 Finance Minister, Ken Ofori Atta has lamented that, Ghana's return to the International Capital Market may not materialise anytime soon due to the negative impact of downgrades on its economy by international rating agencies,
All the three rating agencies, Fitch, Moody's and Standard & Poor's have all downgraded the country's credit worthiness to junk status.
According to the Finance Minister, the government must work on its current economic downgrade and other fiscal measures in order to have easy access to the market.
"Returning to the International Capital Market is going to take a bit of time. It will take about two to three years before we can be able to work on our ratings before that time. The recent downgrade is very unfortunate", he said.
He stated this at a press conference on the state of Ghana's economy on September 28, 2022.
The Country has been out of the international market due to various unfavorable economic conditions caused by a weak local currency and high debt levels.
Mr. Ofori-Atta further stated that, the current downgrade of the country's rating by some international ratings agencies – Fitch, Moody's, and Standard and Poor's will be reversed through policy measures in the next few years, preparing the grounds for Ghana to go back to the International Capital Market.
He explained, that it will be prudent for managers of the economy to critically assess the economic situation before returning to the capital market in the next two or three years to avoid high coupon rates.
Giving his opinion on the recent downgrade of Ghana's economic status by Fitch, Mr. Ofori-Atta described the move as very unfortunate and likely to have an adverse effect on Ghana's bond market.
He attributed this to a recent Bloomberg story suggesting that Ghana is going to restructure its domestic debt as the reason behind the recent downgrade of the country's credit rating by Fitch.
As Ghana is currently in talks with the International Monetary Fund, the Finance Minister is hopeful a deal will be closed to restore investor confidence in the economy.
Again, he wants the deal to be finalised before the next budget (2023) presentation in November 2022.