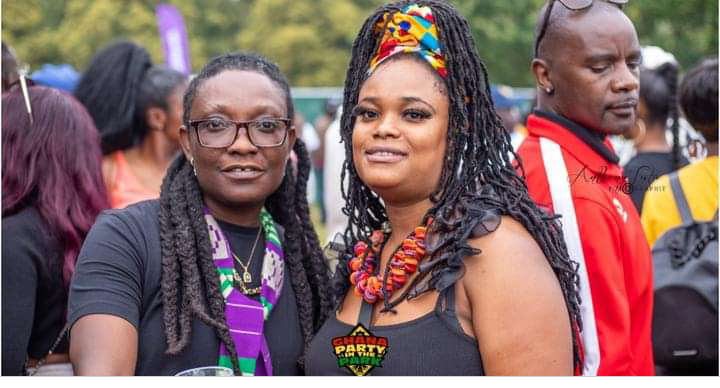 A woman believed to be a lesbian who lives in the United Kingdom by name Dorcas has reportedly given an unexpected reply to a female fan who requested to be taken in as her goddaughter.
The fan is said to have asked Dorcas to be her godmother but without hesitation, she indicated that, she is unable to honor her request at the moment because she may end up sleeping with her and giving her one hell of a treatment down there.
The answer given by the lady has sparked massive reactions as fans on social media wondered if she was merely joking or was exhibiting her perverted instincts as her statement went viral on social media as it was shared by many people.
Dorcas of Deelyn fame recently have a problem with a fan who referred to her as ugly and unattractive on social media. as the she stated in a video that, all lesbians she knows are beautiful but Dorcas is exactly the opposite.
As a result of this, the lady got pissed after coming across a video of Dorcas having fun and twerking on the backdrop of a song in a manner that meant to tell her haters to go to hell.
After sighting the invectives, Dorcas replied back with 'more fire'