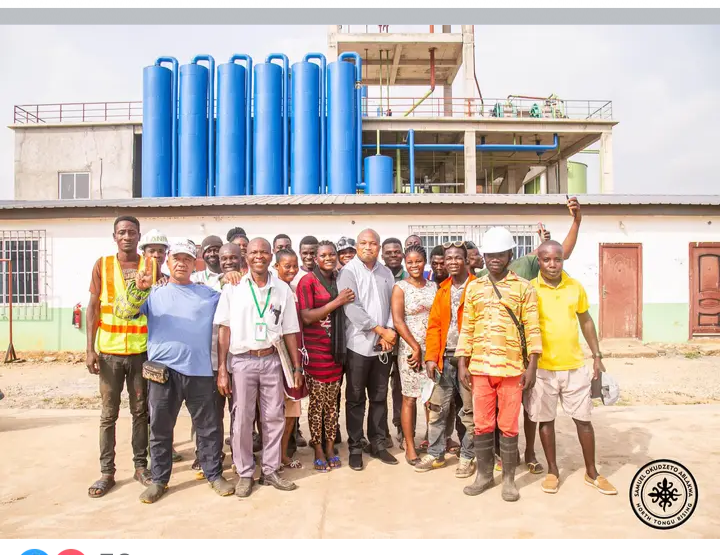 The NDC Member of Parliament for North Tongue Constituency in the Volta Region, Hon. Samual Okudzeto Ablakwa has once again come to the rescue of NABCO beneficiaries in his Constituency by securing job opportunities for them.
The North Tongu Member of Parliament announced on his Facebook page that, he is able to successfully secure job opportunities for all 97 NABCO trainees posted at the North Tongu District.
The Member of Parliament for the North Tongu Constituency has been able to negotiate with the Chinese Management of Sinostone Bioethanol manufacturing Company Limited.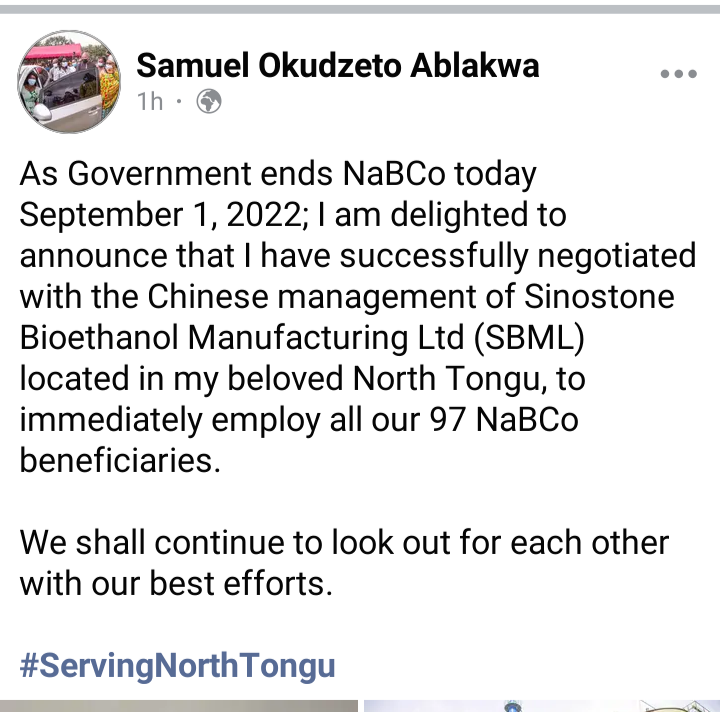 Per tthe agreement reached, the Company will immediately employ all the 97 NABCO beneficiaries in the North Tongu District who were posted by the NABCO Secretariat.
This gesture by the North Tongu Member of Parliament is definitely a welcoming news, especially for the NABCO beneficiaries who have finished their contract with the NABCO Secretariat.
This is not the first time the North Tongu legislator is assisting the NABCO beneficiaries working under his Constituency, in 2021, he was able to pay their delayed monthly stipends for them when they were not paid by the government.
Also, during the COVID-19 lockdown, the Member of Parliament managed to pay private School teachers working under his Constituency as they were not paid due to closure of Schools at the time.
The NABCO program which was initiated to reduce the high number of unemployed graduates in the Country came to an end yesterday, 31st August 2022.
It was a three year program but was extended by an additional one year by the government, even though, the beneficiaries are not being paid for almost a year now.