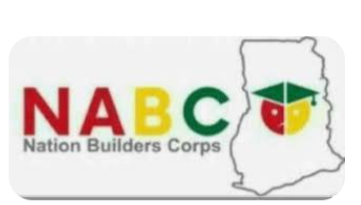 The Management of the Nations Builders Corps (NABCO), have sent an update to NABCO trainees as the program comes to an end.
The program which was supposed to end in September 2021 was extended another year by the government.
But, despite the extension of the program by another year, beneficiaries have not been paid their monthly stipends for almost a year.
Yesterday, the NABCO Secretariat sent an update to all beneficiaries of the program reminding them about the end of the program and opportunities available to them.
The uupdates from the NABCO Secretariat further reminded beneficiaries that any valid payment and verification will be done based on people who are qualified.
The updates further stated that, payment is for those who stayed on post beyond October 2021.
" Expect any valid payment and verification via the same means after validation and verification". The statement added.
The NABCO program has been hit with problems of funding that has affected the scheme.
The inability of the government to pay trainees their stipends has resulted in a number of demonstrations by trainees.
The trianess who embarked on a demonstration some few days ago have scheduled a picketing at the Jubilee House on 6th September 2022 to put pressure on the government to pay their stipends.