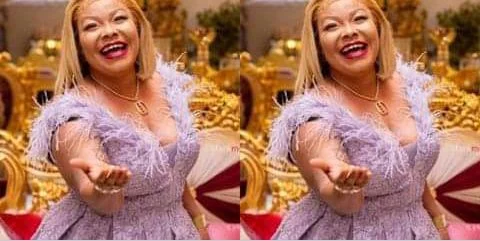 The Police administration have started investigations into an alleged money doubling scam allegedly perpetrated against some members of the Heaven Way Church in Weija, Accra, by the founder of the church Patricia Asiedua , popularly known as Nana Agradaa.

This follows reports that have come to the attention of the Police on the matter.
The Police have indicated that, they are ready to corporate with anyone with relevant information that can help the investigation into the matter and anyone with such information should report to the Accra Regional Police Command at Accra Central close to the COCOBOD building.
It further stated that, while investigation continues, the Police are urging everyone, especially those who might have been affected to remain calm and not take the law into their own hands.
The statement further indicated that, evidence available suggests that, the suspect, Nana Agradaa has allegedly brought back the "Sika Gari" ruse and defrauded a number of people from her congregation.
Nana Agradaa, made a deceptive promise on Tv to her congregation and the general public that, she would double any donations made to her.
After her promise, several people visited her church in response to the promise she made, pledging varied sums of money with the expectation of receiving more than that.
However, the victims were disappointed when Nana Agradaa surprisingly closed the church doors and left after giving a sermon.