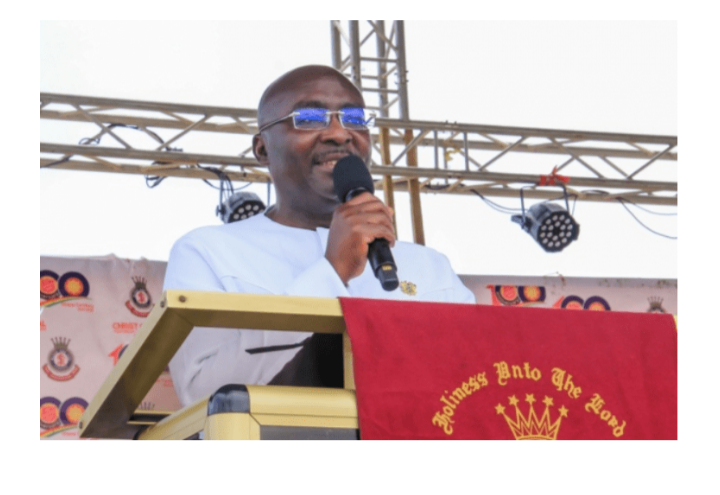 Vice President Dr. Mahamudu Bawumia has commended Churches for their contributions to the development of the Country in many sectors.
Speaking at the Centenary Anniversary Celebration of the Salvation Army Church Ghana in Accra on Sunday 30th August, Dr. Bawumia stated that, Churches are development allies and the government appreciates their contributions in National development.
"The Salvation Army in Ghana has chalked a number of achievements. I am pleased, on behalf of Government, to acknowledge that the country has benefited from the work of the Army in various sectors," Dr. Bawumia said.
"I will focus on just two areas of your service to the nation, and I will begin with the Education Sector where you have made important strides with the view to ensuring a better future for Ghana.
"The Church is to be commended for providing 83 crèches, 85 Primary schools, 58 Junior High Schools and 3 Senior High Schools to augment the stock of Educational Institutions in the country. This is no mean achievement, and I am told that the Church is also in the process of establishing a University and a College of Nursing and Allied Programmes.
"Through our cooperation in the education sector, schools started by the Church have been readily absorbed by the State upon request by the Church. Government has also granted the Army the permission to own the School for the Deaf at Agona Swedru, and provided school buses and supported some Salvation Army schools with infrastructure, the latest being classroom blocks provided to the Duakwa and Agona Swedru Salvation Army Basic Schools." he added.