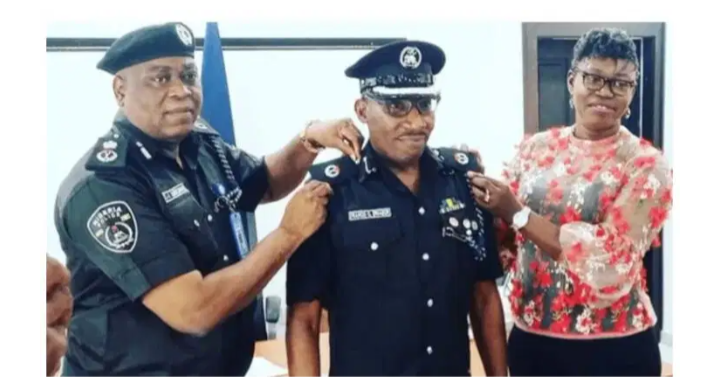 A Nigerian Police officer who rejected a 200,000 Dollar bribe in a robbery case has been rewarded by the Inspector General Of Police.
SP Daniel Itse Amah, a Nasarawa Divisional Police Officer, has received praise from the Inspector-General of Police (IGP), Usman Alkali Baba, for turning down a bribe worth $200,000.
After Amah declined a mouthwatering bribe in a situation involving an alleged armed robbery, he was given a certificate of award.
The IGP praised the Kano police officer for acting with great professionalism, which resulted in the detention of Ali Zaki, a Kano-based attorney, and several other police personnel who are thought to be collaborators.
SP Daniel received praise from the IGP in a letter that was made public on Monday, August 15, 2022.
According to information obtained, the DPO directed security officers on an operation in Kano that led to the capture of the alleged armed robbery syndicate. CorrectNG reports that the case was consequently transferred to the Force Headquarters in the Federal Capital Territory on the directive of the Inspector-general for discreet investigation.
Confirming the development, Force Public Relations Officer, CSP Olumuyiwa Adejobi, said, "The lawyer and other suspects involved in the case have a case to answer and we are still on with the matter."