Ghanaians on social media have reacted to a viral bedroom photo of Ghanaian popular influencer, Yaa Jackson.
Maame Yaa Konadu Jackson popularly know as Yaa Jackson is a Kumawood actress and singer.
The half naked bedroom photo goes viral after the actress took the picture and shared it on her Instagram page.
In the picture, she could be seen displaying her backside to the camera as she appeared to be half naked in the viral photo.
Minutes after the photo hits social media, some Ghanaians have taken to social media to react the incident.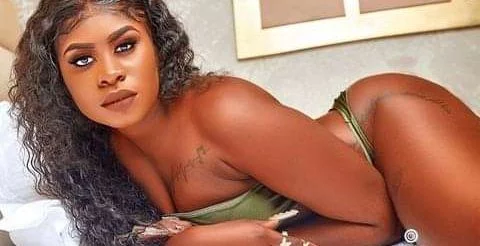 Whiles some questioned the rational behind her decision to do that, others see nothing wrong with her action.
For some followers on social media, the action of the actress is immoral and must not be encourage.
She is not the only Ghanaian to show some explicit photos of herself, as a number of female Celebrities in Ghana are involved in this act.