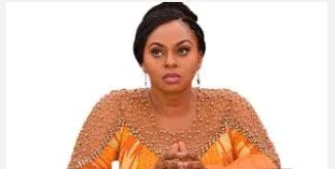 The Speaker of Parliament, Alban Sumana Kingsford Bagbin, is expected to give his ruling on the absenteeism case, involving the Member of Parliament (MP) for Dome-Kwabenya, Sarah Adwoa Safo, today.
This follows a case filed against the Dome Kwabenya Member of Parliament and two other MPs who absented themselves for a number of sittings from the Legislature.
The Speaker deferred his ruling on the matter in July before the House went on recess, after the Majority and Minority caucuses disagreed with the Privileges Committee when it recommended, by a split decision, that the Dome-Kwabenya seat be declared vacant.
"The issue is both substantive and procedural law. I need time to submit to this House a reasoned written ruling. I cannot in haste…give you the ruling," the Speaker said in July, as he adjourned the House.
The Majority had argued that per the provisions of the Constitution, the report of the committee should not be subjected to parliamentary scrutiny, a position the Minority disagreed with.
At the commencement of the first sitting of the MPs back from recess in Accra yesterday, Mr Bagbin said he was ready to deliver his ruling on the matter.
"It is gross disrespect of the nation, constituents, parliament, parties and the Constitution for an MP to absent himself from parliament without permission for 15 days out of approximately 48 sittings of a meeting.
"Such absences potentially impede the work of the House because they deprive the House of the contributions of a member, and also affect the quorum requirements. "
In the Privileges Committee's report, the Majority Members on the Committee held that the lawmaker failed to take advantage of all the platforms offered her to explain why she was absent for more than 15 days during the third meeting of the first session of the House had proven futile.
They wanted the recommendations of the Committee, chaired by the First Deputy Speaker and MP for Bekwai, Joseph Osei Owusu, to be sacrosanct from scrutiny of the plenary.
"Therefore, pursuant to Article 97 (1) (c) of the 1992 Constitution and the Court of Appeal decision in the case of Professor Stephen Kwaku Asare v the Attorney General & 3 Others, the Dome-Kwabenya Seat is automatically vacant by operation of law," the Majority Members recommended.
But the Minority said like all other reports of committees that of the Privileges Committee must be subjected to the vote of the House.
"If a decision has been submitted to us we must take a decision as a House on that report," Mr Haruna Iddrisu, MP, Tamale South, said that if the report of the Committee is not subjected to the scrutiny of the House, it would set a bad precedent.
Ms Safo is accused alongside two others, Kennedy Agyapong, MP, Assin Central, and Henry Quartey, MP, Ayawaso Central, of breaching parliamentary privilege by absenting herself for more than 15 sittings in a meeting.
Mr Agyapong and Mr Quartey were exonerated by the privileges Committee after the two appeared to explain why they were absent