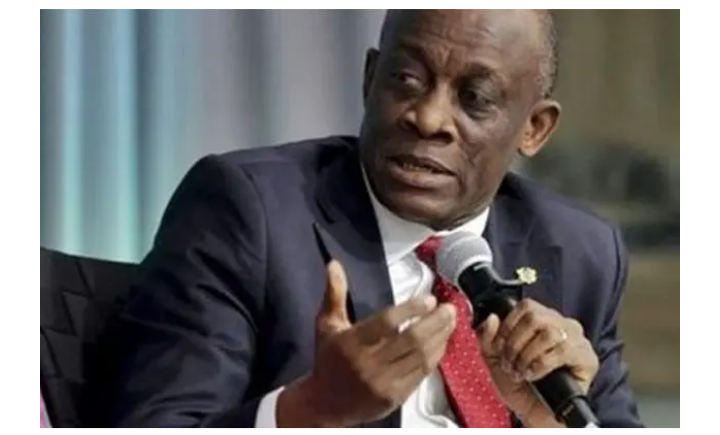 Former Finance Minister, Mr Seth Terkper has projected that the programme the Akufo-Addo Addo administration is seeking under the International Monetary Fund (IMF) is likely to lead to debt reliefs, whether partial or total debt forgiveness.
Mr Terkper further indicated that the programme is also likely to tackle government's revenue and expenditure given the growing debt situation.
Asked the nature of programme Ghanaians should expect from the ongoing IMF engagement while speaking on the Ghana Tonight show on TV3 with Alfred Ocansey on Monday September 26, Mr Terkper who led the team to engage the Fund during the Mahama administration said "I think this is the 17th programme, I think it will be a mixture of a programme in the context of heavily indebted poor countries [HIPC] when you had a lot of debt reliefs, it could be that.
"It could also be the recent one which the NDC started and the NPP concluded with serious homegrown elements like Sinking Fund, Stabilization Fund and others which we thought should become an element of our fiscal framework. Remember we are talking about debt.
"I keep reminding people that debt is the product of revenue minus expenditure, deficit and borrowing and when you don't repay then the debt keeps increasing. So this programme will also tackle revenue, it will tackle expenditure"
The Ministry of Finance and the Bank of Ghana have commenced discussions with the IMF for an IMF-supported programme.
A key prerequisite for a programme is confirmation that Ghana's debt is on a sustainable path.
This will require a comprehensive Debt Sustainability Analysis (DSA), which is currently ongoing.
A statement issued by the Finance Ministry on Monday September 26 said the Government of Ghana is putting together a comprehensive post Covid-19 economic programme which will form the basis for the IMF negotiations.
"The programme seeks to establish a macro-fiscal path that ensures debt sustainability and macroeconomic stability underpinned by key structural reforms and social protection.
"Government negotiations with respect to the IMF-supported programme is commencing this week and we are optimistic about making progress in our discussions.
"Government remains committed, and shall continue to actively engage all stakeholders, both public and private, in a clear and transparent manner as we seek to fast-track this process."