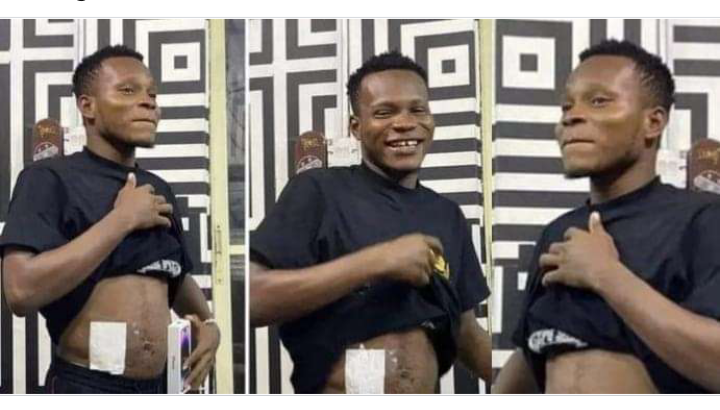 A Nigerian University student has reportedly sold his kidney to in order to buy an iPhone for his girldfriend.
Per the reports trending online, the young University student has sold his kidney to buy the latest version of the iPhone series valued at N1.4 million to please his girlfriend.
Media reports suggest that, the young guy, a student of the University of Port Harcourt (UNIPORT), bought an iPhone 14 after an operation he had recently which he gleefully performed all because of a woman.
It is believed that, the young man has done this as a way to send a strong message to his girlfriend that he truly loves her, he decided to go to this extent to disseminate his innermost feelings.
To confirmed that he really sold his kidney to demonstrate his love for his girlfriend, a picture to that effect shows a plaster covering his right side where the kidney should be and holding on to the phone he bought for her.
One social media user who was startled about this shared the photo and said; "Uniport Student have just sold his KIDNEY To buy IPHONE 14 I for his Girlfriend Him say he too love the girl"