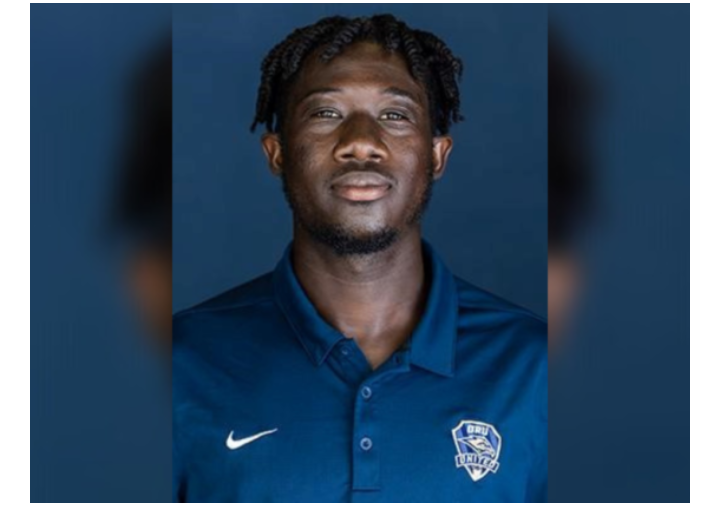 A young Ghanaian footballer based in the United States, Eugene Quaynor has reportedly lost his life in a fatal accident
The 23-year-old deceased footballer was involved in a car accident on Wednesday, September 28, 2022, in South Tulsa, US.
Per the police report, the student footballer who played for the Flint City Bucks was parked when an SUV with a drunk driver crashed into the back of his car.
Due to the crush on his car, his vehicle was push through the intersection into a wall after which it went in to flames.
It was reported that, all attempts by witnesses present to drag the footballer to safety proved futile.
Police report from the Oral Roberts University Athletics department eulogised the deceased saying "Eugene was the epitome of the mission we strive for."
"He was a captain and had a spirit-empowered heart ready to impact the world for Jesus. His infectious smile will be missed, but we will never forget #27," the tweet stated.
Before his demise, he was the captain of Oral Roberts University's men's football team.
He was also in sports management at the institution before his untimely death.
Following his demise, a local league in the community, The Summit, has also postponed Saturday's fixtures "due to the devastating loss of @ORUMSoccer student-athlete Eugene Quaynor."