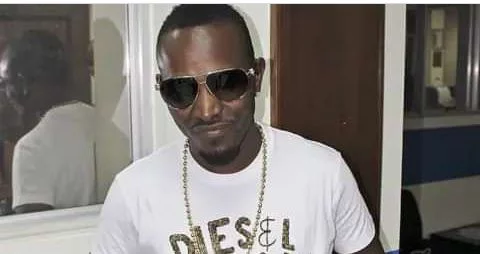 Dance hall artist, Flippa Mafia has finally gotten his freedom back as he has been released from prison after spending a little under half of the overall term he received for narcotics charges in 2016.
The Dancehall artist was granted pardon and is now free to go.
In 2016, Flippa Mafia ,whose real name is Andrew Davis was identified as a co-Leader of a drug ring alongside his brothers Kemar and Roger Davis in a massive narcotics indictment that also resulted in the conviction and 21-year prison sentence of his infant mother, Marsha Bernard.
The group was arrested in 2014 during an operation known as "Operation Next Day Air," which involved the New Jersey State Police, the Division of Criminal Justice, and the United States Drug Enforcement Administration (DEA).
In what police claim to be a sophisticated drug operation run by Flippa, the investigation uncovered 26 kilograms of cocaine, valued at more than $960,000, two handguns, and more than $500,000 in cash.
Flippa was also accused for allegedly directing his brothers from Jamaica to ship drugs to California and New Jersey before delivering them to dealers.
Davis was also found guilty of second-degree money laundering, second-degree conspiracy, and first-degree cocaine distribution. Authorities claimed that he was the leader of a network that trafficked drugs, but the jury found him not guilty of that.
Kemar, the brother of Flippa Mafia, was also given a 20-year state jail term, with a 12-year parole ban. On September 14, 2015, the brother entered a guilty plea to a first-degree charge of running a network that trafficked in illegal drugs. He and his brother Flippa, according to the authorities, ran the narcotics ring.
Roger Davis, a third brother, was also given a 10-year state prison term, along with three years of parole ineligibility. Additionally, he had admitted guilt to first-degree cocaine distribution-related possession.
The New Jersey State Department of Corrections confirmed that Flippa was released on October 4. His sentence was to end on August 11, 2030, as he was sentenced to 25 years and a day in jail. Few details were shared about his release except that he was known as Flippa Mafia and Ricardo Bennett.