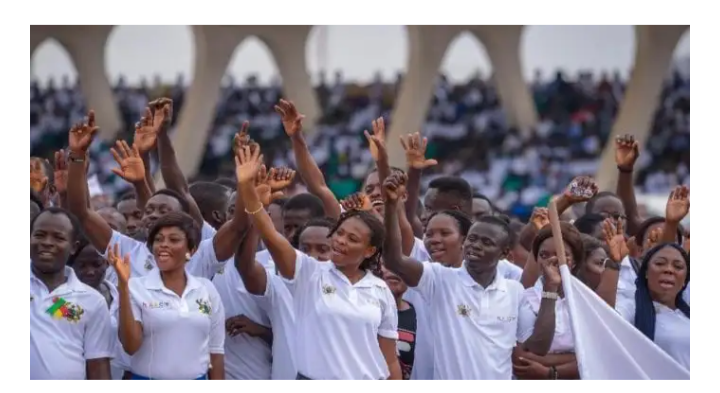 As NABCO Trainees await the payment of their ten Months arrears, there are indications that trainees will soon receive one Month payment.
According to the latest information from the head office, trainees have been validated for November 2021 which will soon be paid to qualified trainees on the program. Below is a circular sent to District and Regional coordinators.
The NABCo program has ended, however these trainees are owed 10 months since the extension of the program.
NABCO personnel have however been validated and are set to be paid one month arrears.
HQ is preparing circulars to trainees to begin payment processing and payment of any eligible and valid stipends. Furthermore, HQ is currently only capable and able to pay just one month of stipends which is for November 2021, and this has to be cautiously planned to reach a wider category of our trainees.
This District data for PAYMENT VALIDATION is extracted from last district payment validations of October 2021. We are using the manual validation due to; 1. essence of time, 2. planned transitional YouStart Tests which might cause severe challenges, and 3. speed of validation for larger districts.
Please, ALL DATA being sent has been restricted to maintain its integrity and fidelity.
Please avoid any attempts to alter the data by trying to include any data not already captured. Any Returned data not in its original format shall be rejected and payment for the entire region could be delayed.
Kindly note the following;
All trainees placed under GRA are not part of this data. They have been paid by GRA and individuals with a genuine complaint may reach out to their DCs for list compilation and submission to RCs to be forwarded to HQ for GRAs confirmation and HQs resolution.
Legitimate and valid arrears are being worked on and as and when we are able and capable, payments would be done.
The current data for your validation conforms with our ability to pay and any unplanned inclusions or complaints would be noted but may not receive any immediate payment action.