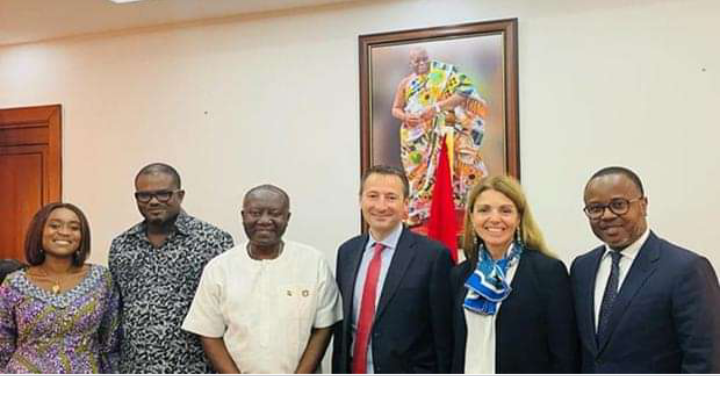 The International Monetary Fund (IMF) has announced that its economic programme with Ghana will focus heavily on debt sustainability.
This was captured in a Question and Answer statement issued by the IMF as it begins deliberations with the Government of Ghana on an Economic Programme aimed at stabilising Ghana's economy.
The IMF also added that the programme will support the credibility of government policies, restore confidence in the central bank's ability to manage inflation and accumulate foreign exchange reserves to help the local currency withstand headwinds.
On the Fiscal sector, the IMF noted that an important policy objective would be to increase revenues, critical for debt sustainability while safeguarding spending on health, education, and social protection.
Government is set to formally open negotiations with the IMF from 26/9/2022 as issues about Ghana's rising debt stock and fiscal status is set to dominate the discussions.
This was after government made a request to the IMF for some financial support for its Enhance Domestic Programme, aimed at dealing with the current challenges facing the economy.
The engagement which will last for about two weeks is expected to end on October 7, 2022.
Dr. Stephane Boudet is expected to lead the IMF mission team members made up of senior economists, research analysts, and communication officers.
Joy Business is learning that issues about the country's current fiscal position as well as steps taken to improve the revenue situation will come up.
The IMF team will engage the Finance Minister, Ken Ofori-Atta, the Governor of the Bank of Ghana, Dr. Ernest Addison, Vice President Dr. Mahamudu Bawumia, some business associations, civil society groups and parliament.
The IMF in its Question and Answer statement maintained that the engagement follows several visits in recent months to engage with the authorities.
Finance Minister, Ken Ofori-Atta in a recent interview with Joy Business disclosed that government could get about US$3 to US$4 billion under the programme spread over three years.
The IMF in its statement maintained that the Extended Credit Facility (ECF) is the Fund's main tool for medium-term support to countries facing protracted balance of payments problems, similar to Ghana's.
The duration of such an arrangement is between 3 to 4 years and extendable to 5 years.
Ghana requested a similar arrangement in 2014 which lasted 4 years.
However, the level of access and the final programme is ultimately decided by the IMF Executive Board.
The IMF disclosed that it has various lending instruments tailored to different types of balance of payments needs as well as the specific circumstances of a member country.
It added that, "we are discussing with the Ministry of Finance and the central bank about the type of facility that would best fit Ghana's needs".
Source : Joy Business