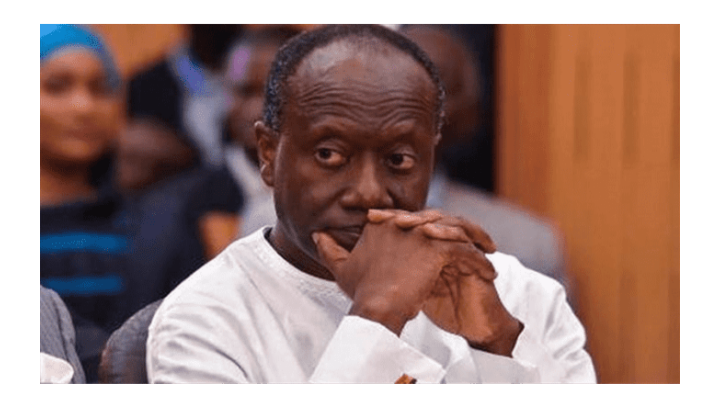 A renowned Global Finance and Tax Expert, Dr Joshua Bampo has stated that, given the challenges facing the Ghanaian economy at this time, withdrawing the e-levy should not be an option to be considered.
He indicated that, the current budget tackles debt financing and payment of salaries. These take a chunk of the budget, leaving behind very little for capital projects needed to stimulate economic growth. Therefore, the e-levy is needed to make up for the gap, the controversial e-levy started on May 1, 2022 after so many agitations before its passage in Parliament.
Ghana's Finance Minister Ken Ofori-Atta is reported to have given an indication of a possible review of the rate when he was addressing a press conference in Accra on Wednesday September 28.
In an interview on TV3 Thursday September 29, Dr Bampo said "This will not be the right time for us to make a case for a withdrawal of the e-levy . we all know where we are as a nation in terms of economic challenges we are facing, the e-levy was part of our revenue budget in order to us e to meet our budgeted expenses.
"If you look at our current budget, just financing of the of it is in debt and payment of public salaries , it takes a big chunk of that projected revenue.
"You are then left with almost little for capital projects that are that are needed to stimulate the economy and create job opportunities. So taking away of withdrawing e-levy I don't think it is something that should be considered at this point."
Even before his submission, another Tax Expert who is also a lecturer at the Ghana School of Law, Dr Ali Nakyea said on the same show that he will not endorse any move to withdraw the e-levy at this stage.
He indicated that, the rate can be reduced to anything between 0.2 and 0.5 per cent.
Dr Nakyea said " I will say that at this stage, I will not subscribe to a withdrawal.
The issue is that it should not have been launched at at the time it was introduced in the first place. But having crossed that, are we not able to take on board the recommendations, the suggestions and then move on?
"That was something I was expecting during the mid year budget review so at that stage we could have then look at the reduction of the rate. I have proposed anything 0.2 or up to 0.5 per cent.
"The lower the rate the higher the possibility of getting the revenue you need because the impact and incident might be minimal."