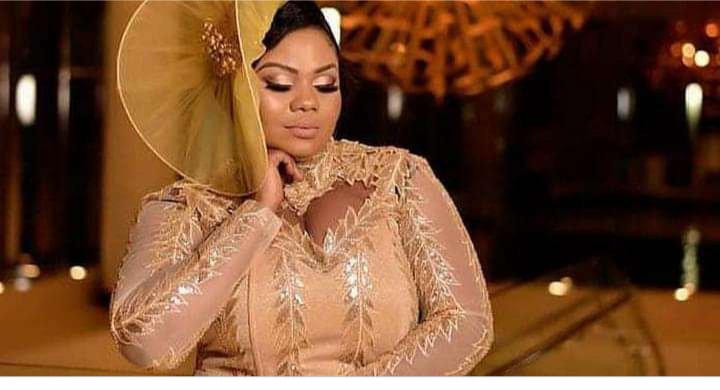 Empress Gifty has once again fired back at her critics who have been criticizing her. The Ghanaian Gospel singer is often called out over her way of life and the kind of content she creates for social media.


According to some netizens, Empress Gifty doesn't live the life expected of a gospel singer. She has been criticized for reportedly enhancing her body and wearing what some people describe as ungodly or seductive clothes.
Speaking in an interview with Citi TV, the Gospel singer said she has people who in her life who call her order, hence, she doesn't need advise from fake people on social media. "One person who does that is my husband, and then my mum and my pastor. They understand me very well," she said.
"Maybe people get a little bit confused with the way I approach issues, but that is me, that is my character. I need not fake it; I am a real person… I'm not Holy Spirit, I am not Holy Ghost, I am a human being. As you get orgasm I also get orgasm (laughs). I want you guys to know that I am a human being. As a gospel musician, I have feelings," she continued.
Asked why she sometimes she responds to negative comments, she said "I don't respond to critics. You see, I just want them to do the right thing. You take my content, anything you see out there is my content so when you take it, put respect on it because creativity isn't easy…don't disrespect my content".
Empress Gifty is one of Ghana's most influential and controversial Gospel singers. She married NPP's Hopeson Adorye in 2018 after they tied at a private ceremony held on December 28. Before then, she was married to Prophet Prince Elisha Osei for ten years before their divorce.