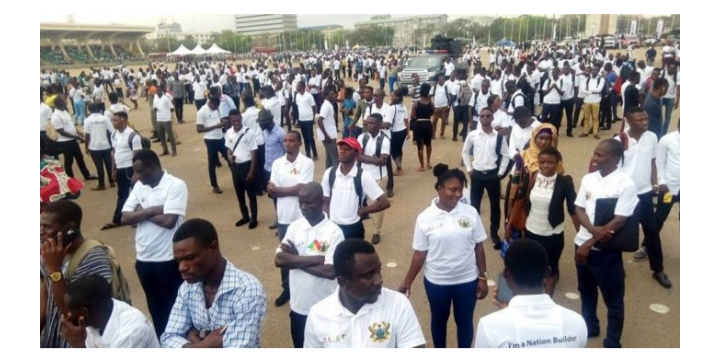 The Nation Builders Corps Trainees Association of Ghana (NABTAG) has suspended its planned picketing for Tuesday, 20 September 2022, at the Jubilee House.
This comes after the Police's disapproval of their intended destination for the demonstration.
The group had scheduled Tuesday, 20 September 2022, for phase two of its protest over the 10-month unpaid allowances.
However, the leadership of NABCO in a statement issued and signed by its National President, Dennis Opoku Katakyie, said it is deliberating on the next approach, and will communicate to its members soon.
"Due to this unfortunate development, the scheduled date of 20th September, will not be convenient for us to carry on with the picketing.
"A new plan will be communicated after following up with the police on our revised initial plans," the statement further noted.